Welcome back to my project of slowly reviewing all the coffee and cakes in Tallinn with my friend Kid, this week: a quaint cafe and store near Kadriorg.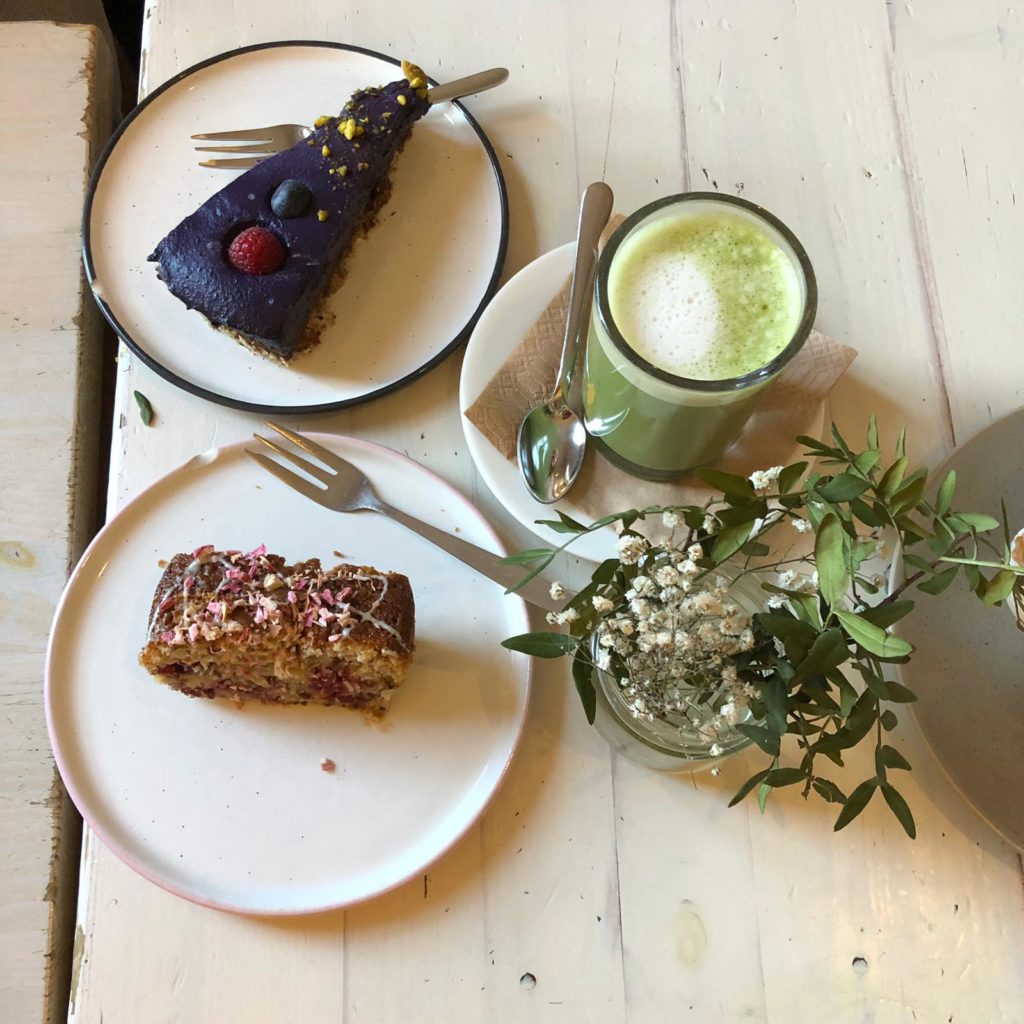 Address: J. Köleri 1, 10150 Tallin
Date of visit: Feburary 21, 2019
Drinks: Tea (Kid), Latte (Mab), Green Tea Latte (Zanna)
Cakes: Double Chocolate Banana Cake, Raspberry Cake, Raw Blueberry Chocolate Coconut Pie
Review: Okay so this probably won't be the best review on Earth since it's been nearly a full month since we actually went to this cafe but there are reasons it took me so long to write this. (They are secret reasons).
Located just a few blocks from Kadriorg Park this cafe is easy to get to but also pretty easy to miss. It's tucked away on a side street that's just one street over from the L. Koidula tram stop (which you can take the 1 or the 3 to reach) but since most people are probably on their way to the park they'd never really end up here unless they were lost I assume. Since it's off Narva maantee you can also take one of several buses to the Uus-Sadama stop also.
This cafe is a pretty interesting place. It's not merely a cafe, but also a small store. On the left side is the cafe which serves everything from regular food to coffee, cakes, and drinks and on the right is a small store with a fairly good selection of both in-house made items such as cakes, pasta, and sauces all the way up to many of what I would call specialty health goods including spirulina laced chocolates, teas filled with various roots, and a fair amount of international specialty products including various curries and hot sauces. Even if you're not coming for cake it's probably worth your time to pop in and look at their goods. They have plenty of locally grown and made items including fruit and jams and honey too.
The cafe itself is a really open design with a good feeling. It has a very modern vibe and every table had candles and live plants in jars all on top of a distinctly rustic table and chairs (though not uncomfortable). The cafe vibe is somewhere between twee and pintrest but not in a cold or unwelcoming way. It's also worth noting that many items on the menu and in the cake cabinet were vegan, gluten-free, and/or raw which is a nice feature if you have a specific diet you need to stick to or any allergies to worry about.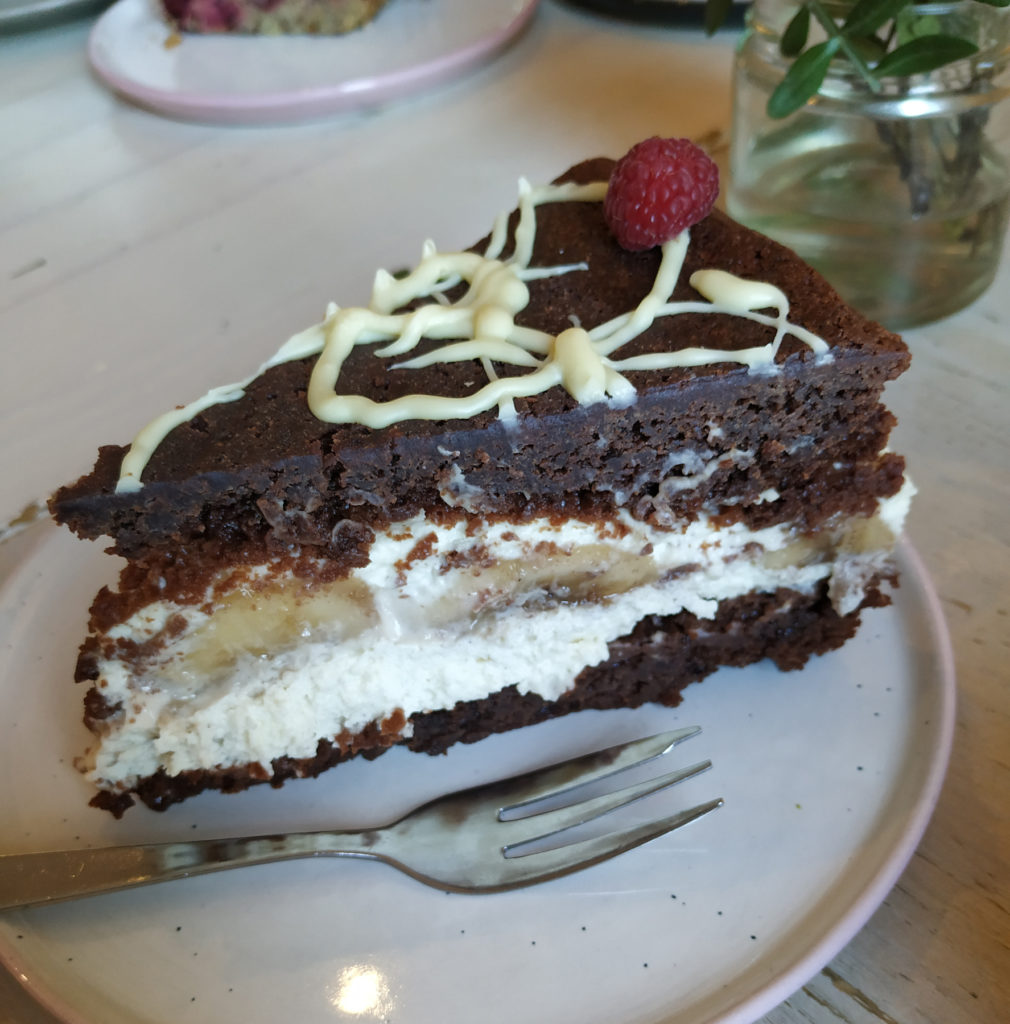 I got the Double Chocolate Banana Cake. This was a really delightful cake. This had perfectly caramelized bananas situated in an ocean of cream sandwiches between what was basically a double chocolate brownie. This is a very unbalanced cake because it doesn't quite all go together – the flavors mesh but the texture is weird but it was still delicious to pick it apart and all of the bits as I pleased. The only problem was that the cake was so heavy I had trouble eating the entire thing.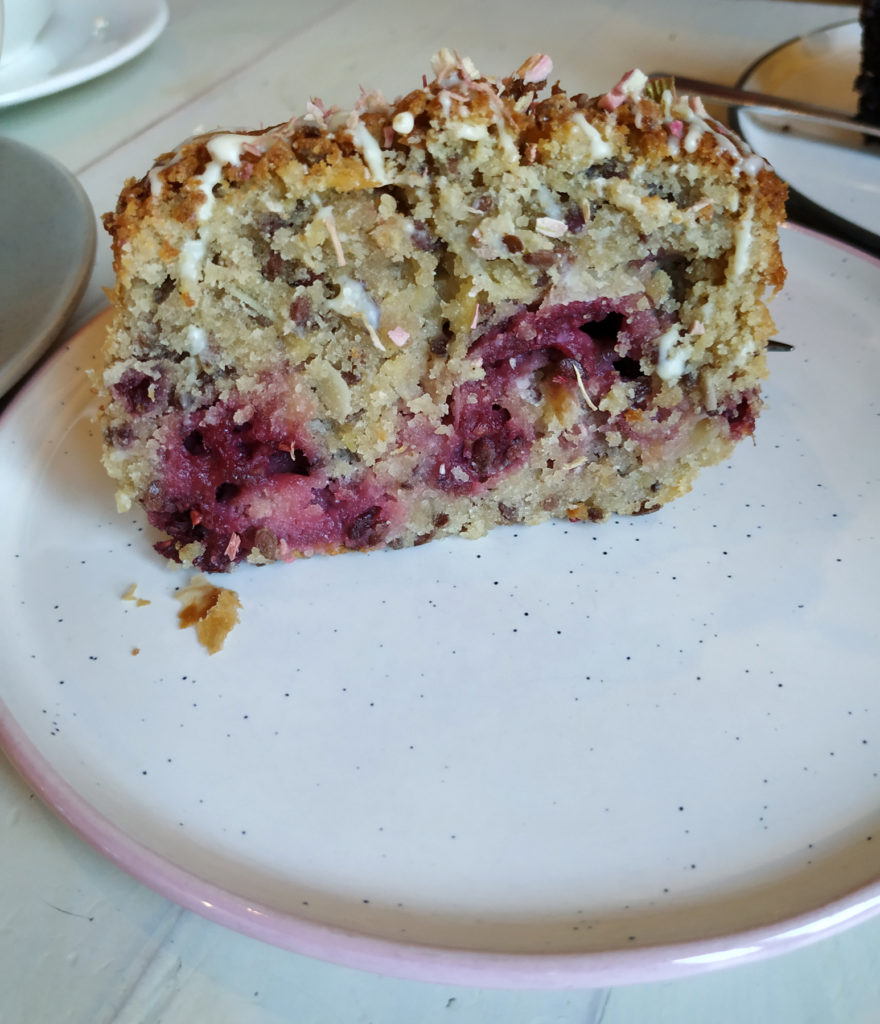 This was the Raspberry Cake which is basically halfway between cake and a bread. This was really moist and delightful with just the right balance of sour berries to sweet cake. What I really like about this is that there are nuts laced through it and the topping isn't just a sheet of sweet glaze so it's got a richness instead of a cloying sweetness that many bakeries seem to be going for.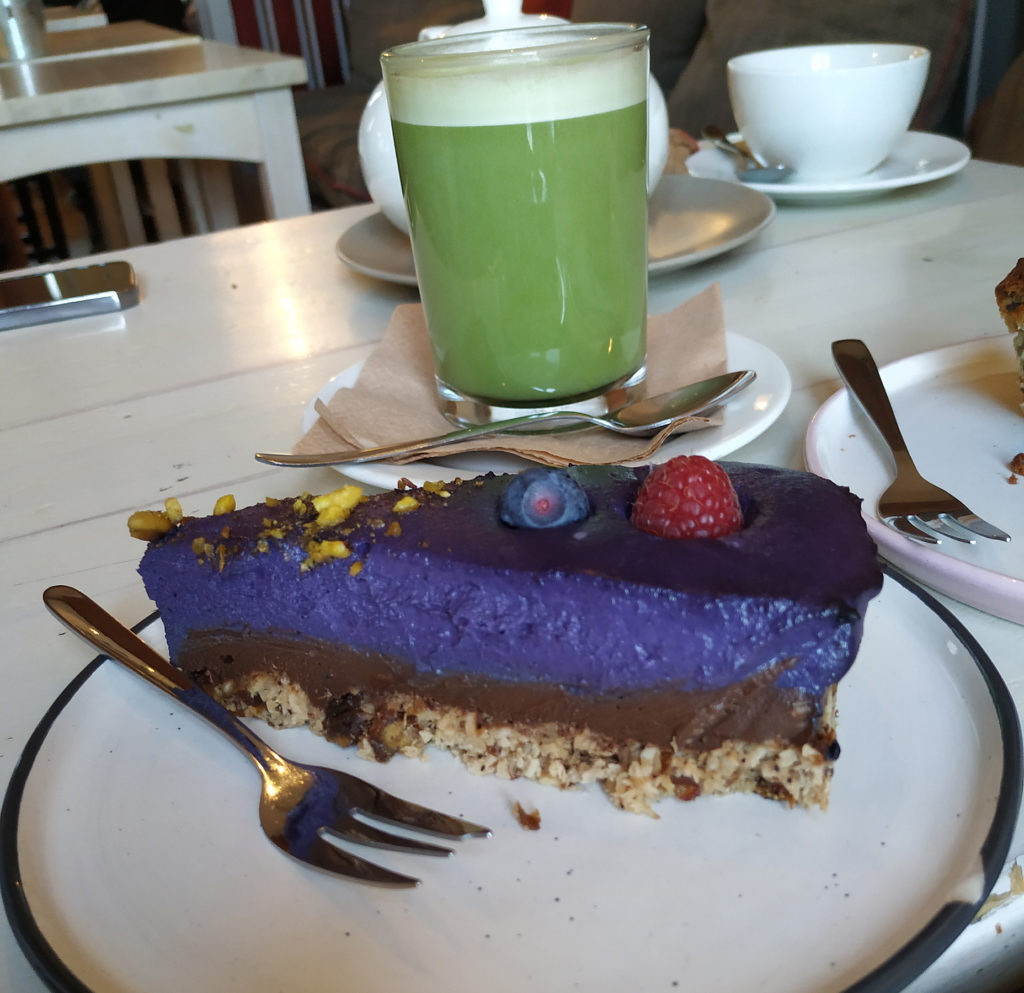 Last is Zanna's cake which was a raw cake. The cake has about 80 things in it (all of them helpfully listed on the card by the cake which I forgot to take a picture of) but the gist of the cake is something like a blueberry and coconut cream on top of a layer of coconut-coffee cream and a base that consists of soaked nuts and dates. This was interesting. We all liked it but I have to say that I'm not sure the flavors worked at all. The best part of it was easily the blueberry cream layer which had the texture of a fine mousse and the flavor of…well…blueberries. The worst part was easily the "crust" which tasted like burnt peanuts and dates to me. Certainly could do much worse with raw cakes (I lived in Seattle for 7 years so I've had a few terrible raw cakes in my life) but maybe this one could use a little more tweaking.
The service in this cafe was really good. The cafe was quiet and calm for the first hour or so that we were there and the music was a hilarious mix of cover tracks but always at a very low level so it could easily be drowned out by conversation or a pair of headphones on low. The cafe actually got to fairly full by the time we left around 5pm so it might be worth considering what time it is before you go as it seems to be very popular even on a Thursday.
Overall, I really enjoyed this cafe. It had a really interesting mix of cakes even if I'm not into the raw / vegan cakes much I'm happy that someone is making delicious things for people who do want those and that they're tasty too! I'd probably come back just for the store but I might be tempted to grab a few goodies too.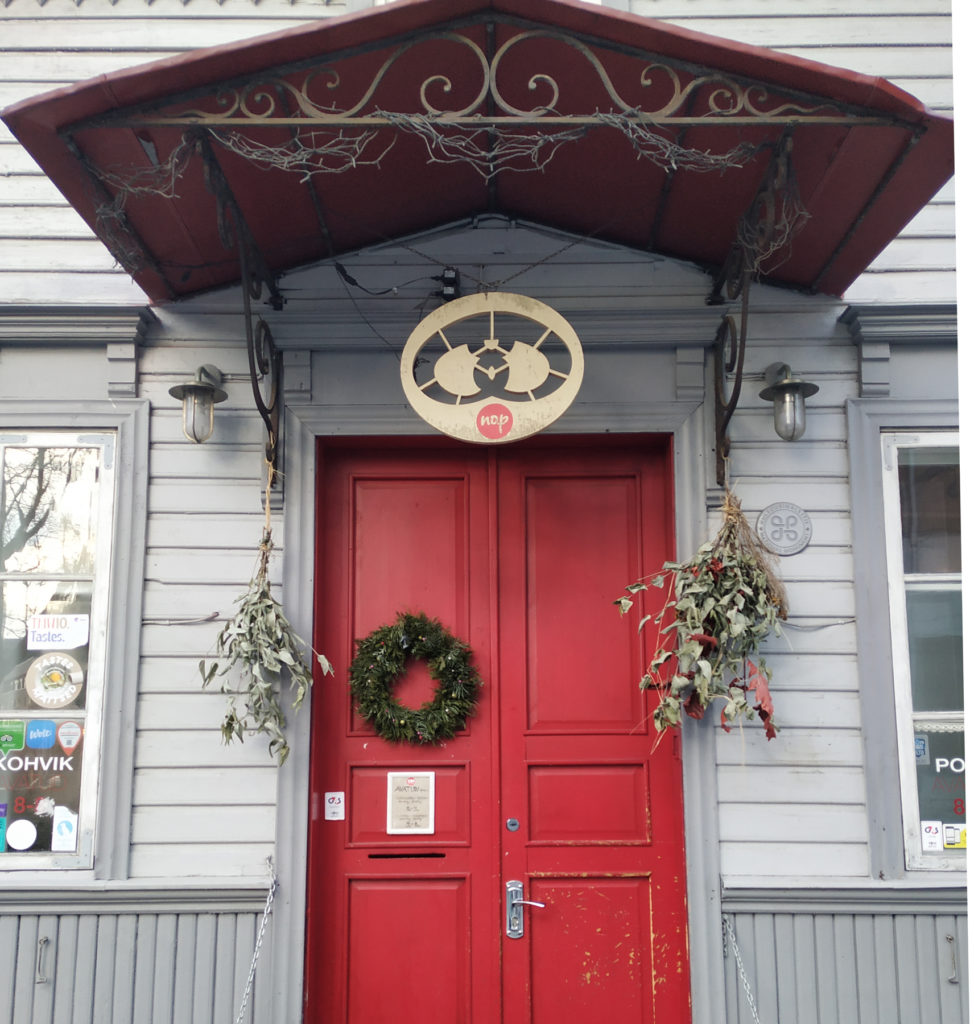 Ratings:
Coffee:





out of 5
Cake:




out of 5