Welcome to 5 Quick Things that I saw during the last month and I thought were interesting enough to be worth sharing. None of them are particularly timely so feel free to just enjoy 🙂
>Number One<
To Ship or Not To Ship?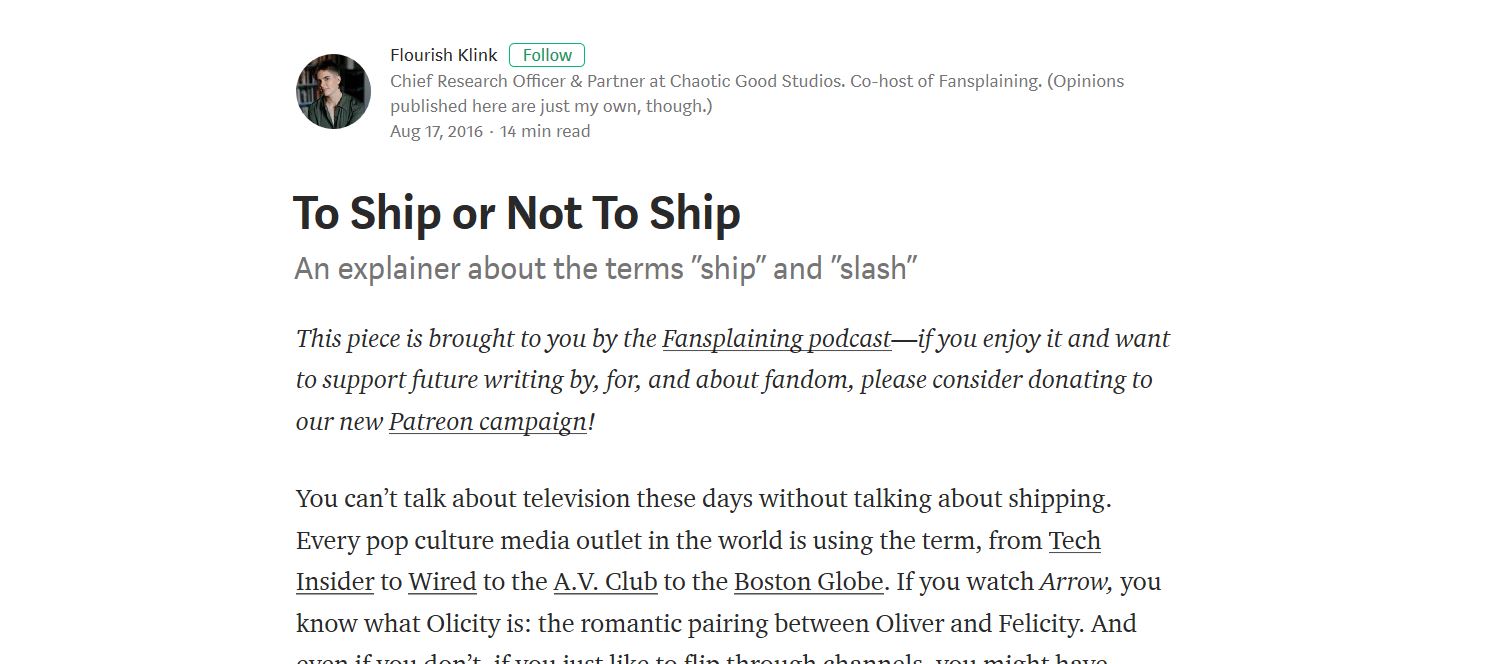 I'm a fan of Fansplaining a blog and podcast about all things fandom and their history, cultural relevance, terminology, and more but I often get stuck when I'm trying to introduce people to the world of ~fandom~ and this piece is a great primer and starting point article about one of the most integral parts of fandom: the ship aka relationships. Like slash before it, shipping has a deep and interesting history and this is worth the 15 minutes of your time if you're new to fandom or even if you're an oldie.
>Number Two<
Children's Creativity
I worry sometimes that the internet is, for most people, only about being up to date with the latest and greatest. I think sometimes it's important to look back on internet-past and take a moment to appreciate what people did before the current month. Geek and Sundry is still going strong a full SIX years after they stopped making Written by a Kid but it's largely lost in their collection of every updating videos.
Written by a Kid was a series of 13 short stories written by kids and brought to life with a mash up of various directors and styles with narration help from the child who wrote them. The videos are all in different styles, different genres, and display an amazing amount of talent from everyone who worked on them from the children to the actors and directors bringing them to life. If you missed it the first time around the entire playlist is here and up above is my personal favorite story.
>Number Three<
LIGHTING = YES
How Roger Deakins Shot and Lit Blade Runner 2049
So it's probably no secret by now that I absolutely love the nitty gritty of cinematography. I hunger for articles that actually discuss those details instead of the character fluff pieces and "did you have fun directing this?" that seem to plague print magazines these days. That being said, I absolutely adore this piece on how Roger Deakins used lighting in Blade Runner 2049 (one of my favorite visual feats of last year). The article even concludes with a tutorial of how to create your own lighting rig to get the same effect – pretty sweet.
>Number Four<
ASL Sign Bank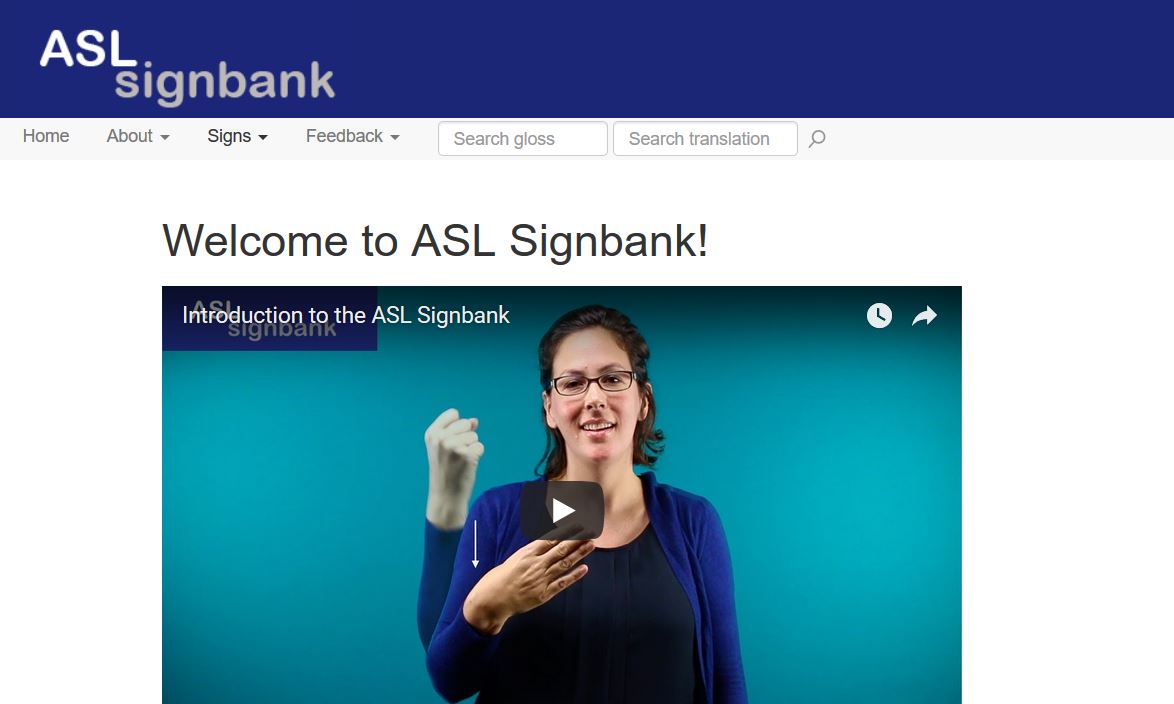 This is just a great reference that will hopefully continue to be built for American Sign Language. It's so difficult to keep a sign bank updated and useful for a variety of social and societal reasons and there's been a sign bank for British and Australian sign for a few years so it's nice to finally see one for ASL. Hopefully it will expand and be useful for many years to come.
>Number Five<
Legends of Tomorrow: Season 4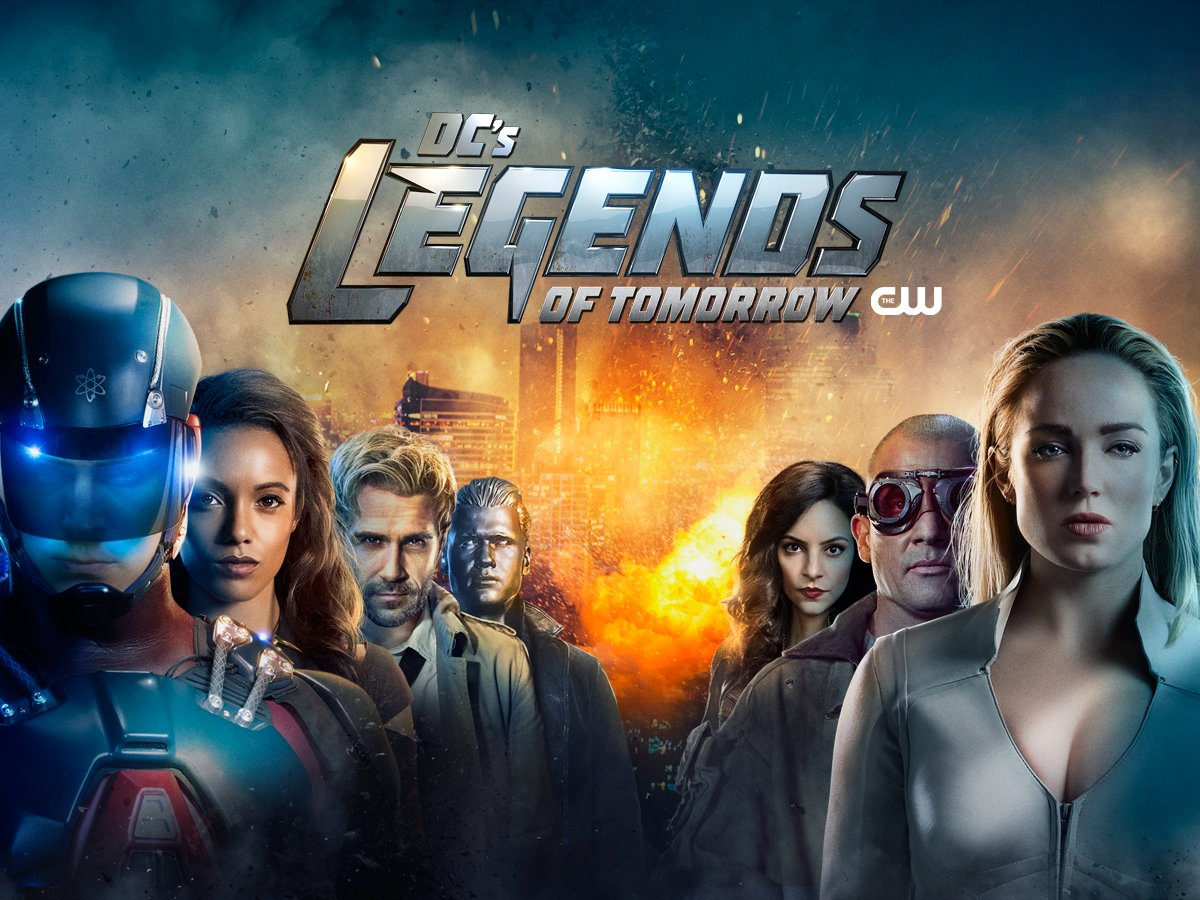 So I get it. We live in a world flooded by superhero media but I promise you Legends of Tomorrow is the best show on TV that you're not watching. The whole series is on Netflix in most regions or at the worst on CW Seed for free! In full!
Legends of Tomorrow is the comic book superhero show you have been waiting for. With a rotating cast of colorful characters, more humor and self-awareness than you can shake a stick at, and a commitment to both diversity in personalities as well as cast diversity Legends of Tomorrow has been bringing action and joy into my life for three seasons. Season 4 airs on October 22nd which gives you just enough time to binge the 51 episodes that currently exist.
Legends of Tomorrow, despite being on the CW, is a nearly relationship-drama free show that combined 5-8 characters who live and work together on a time ship vaguely trying to fix time anomalies but mostly just screwing up time for the better.
The show boasts everything from a bisexual lead to a Muslim superhero which having to shoehorn any of that in. It tackles all manners of topics about time travel, ethics, and morality all while kicking butt and cracking jokes. The show is genuinely one of the best things in the past few years and its action scenes are just as good as its character moments. I don't know how season 4 will turn out but I'll be here watching it!
Anyway that's all I have for October, see you next month!