Welcome back to my project of slowly reviewing all the coffee and cakes in Tallinn with my friend Kid, this week we visit a little Italian cafe.
I'm a little confused on what to call this place because it's sign so brightly said "Il Gioco" (the game) with the full name "Il Gioco delle Perle di Vetro" (the game of glass beads, which I guess is marbles?) appearing on all their branding and its Estonian counter part "Klaasparlimang" on Trip Advisor. So uh, yeah here goes: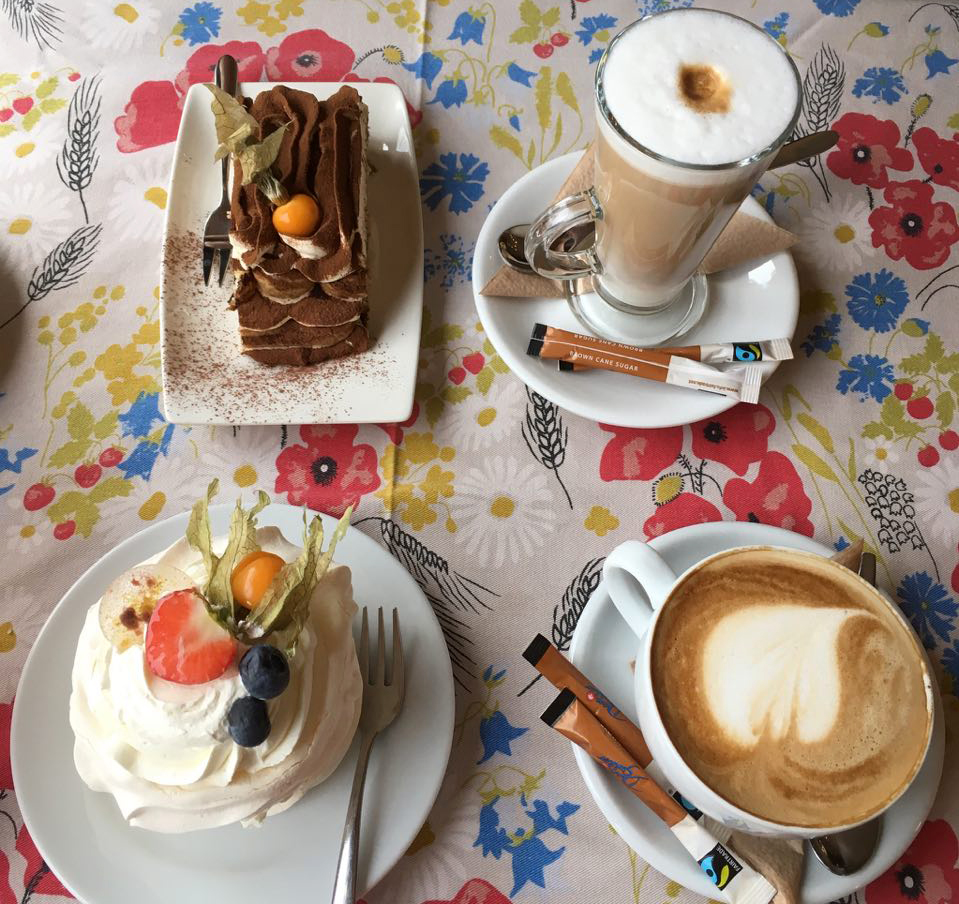 Address: Parnu mnt 32, Tallinn 10141, Estonia
Date of visit: November 11, 2017
Drinks: Cappuccino (Kid) and Latte (Mab)
Cakes: Pavlova (Kid) and Tiramisu (Mab)
Review: Located just steps from the Kosmos stop, this cafe is just a few steps from a tram and bus stop making it an easy place to get to for nearly anyone in the city. This place doesn't only offer coffee and cakes but is also a full restaurant with wine cellar to boot. They offer everything from full meals down to just a quick coffee.
The space was kept very warm and the woman behind the counter was exceptionally pleasant to us. They had a large display of interesting Italian-inspired cakes and a quick pick up lunch cabinet on the other side of the counter as well. I liked that after our order was taken they delivered the coffee and cake to the table. The cafe was well laid out with about 8 tables of ample size with more space downstairs and it was quite well heated inside.
The coffees were perfectly serviceable (though I love the style of glass that mine was made in) but the cakes were actually really exceptional. Kid thought her pavlova was a little too much cream and not enough meringue but other than that was good. I felt like my tiramisu not only tasted absolutely perfect but also had a deliciously perfect amount of mascarpone in its layers. Both of them came with pieces of fruit as well – a beautiful and delicious bonus.
Ratings:
Coffee:



out of 5


Cake:




out of 5