Welcome back to my project of slowly reviewing all the coffee and cakes in Tallinn with my friend Kid, this week: buns, buns, and more buns!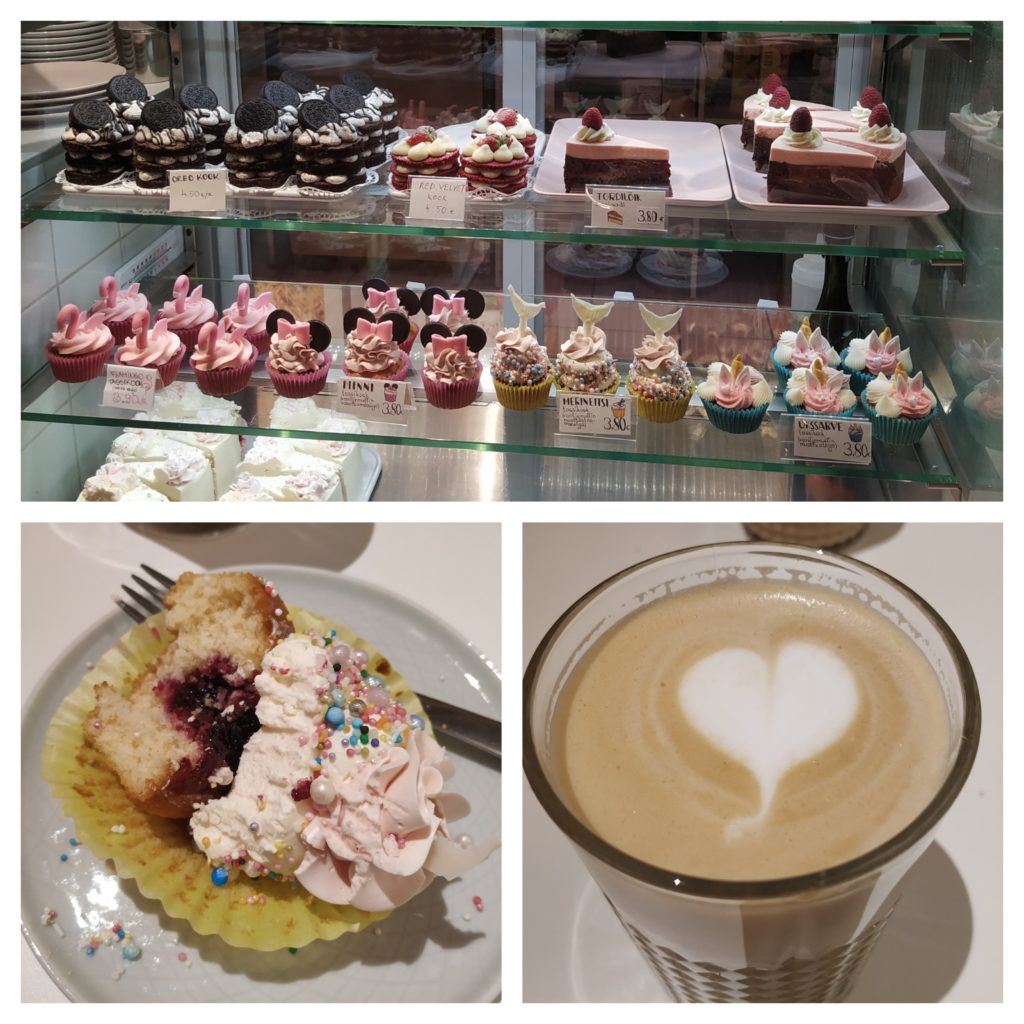 Address: Kopli 1, 10149 Tallinn
Date of visit: November 14, 2019
Drinks: Cappuccino (Kid) and Latte (Mab)
Cakes: Flamingo Cupcake (Kid) and Mermaid Cupcake (Mab)
Review: So in some technical sense this is not a bakery or a cafe but it kind of is so I'm still going to count it.
So Brooklyn is located in Balti Jaam Turg on the street level floor in the middle section of the market. Getting there is pretty simple, you can take any bus that goes to Balti Jaam or the 1 or 2 tram or if you're feeling very saucy, you can take the train also. It's easier to get to the marketplace from Old Town though I assume less people manage to do so making it a nice alternative in the summer.
There's quite a lot of space inside the cafe though most of the tables are really only suited for 2-4 people. The interior is quite loud with pink accents on everything, Brooklyn themed items located on all the walls, and the usual mash up of chair and table styles.
So Brooklyn specializes in bagel sandwiches and what I would probably call "Brooklyn hipster food" including vegan items, various mash up foods, and avocado on a frankly alarming number of things considering you can't grow avocado in this part of the world but they also have a large and impressive sweets counter. They have your usual coffee, tea, and alcohol drinks and a few specialty drinks as well.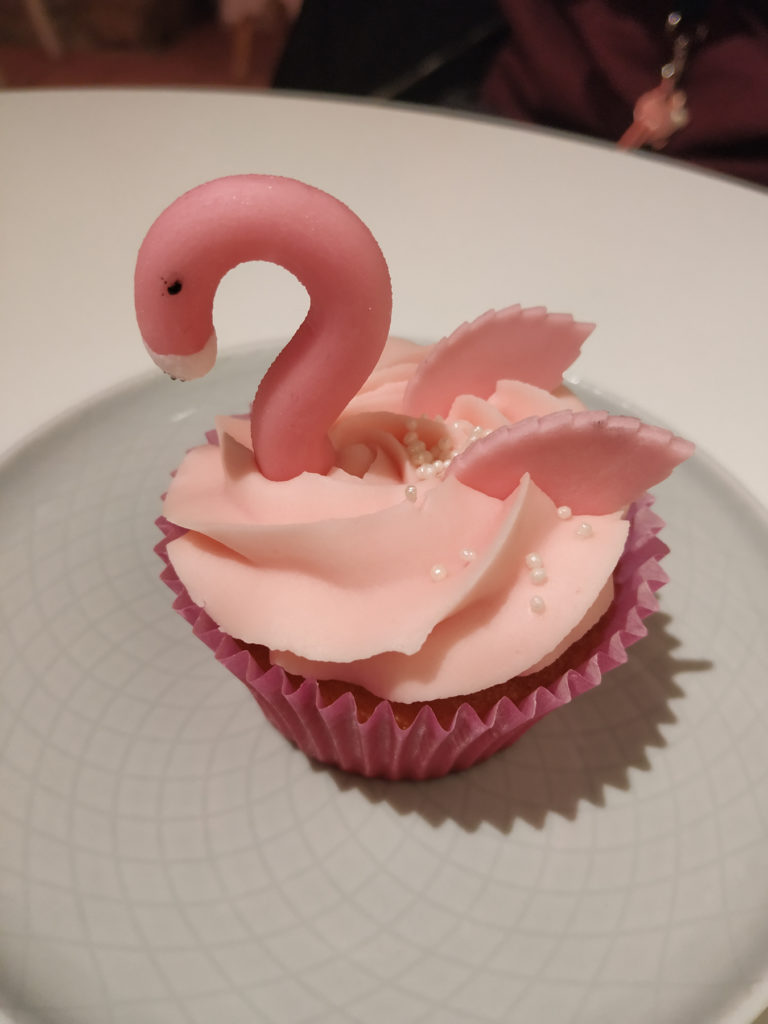 Kid went for this lovely Flamingo Cupcake which I believe was a raspberry cupcake. The beak part is fondant held together with a toothpick but really the overall look of most of the cupcakes were all very striking. How was the actual cupcake? Pretty good. The funny part is that the cupcake has a great frosting to cake ratio but on the whole the flavor isn't much to write home about. Though they weren't dry or sad cupcakes, it was just more visually appealing than it was mouth watering.
I opted for what I think is the most visually striking of all the cupcakes, the Mermaid Cupcake. This was a vanilla cake filled with black currant jam and topped with a white chocolate mermaid tail and abundant sprinkles. This is basically extremely cool and made me feel extremely cool for buying it but when it came to eating it…it presented me a myriad of problems. The tail is solid chocolate so it needed to be disassembled, there is a lot of frosting compared to how small the cupcake itself is, the jam was easily the best part but there just wasn't enough of it and honestly the cake part of the cupcake was middling at best. In the end it was a fairly standard vanilla cake, not too distinct from a box mix which is so disappointing when the visual is so striking. It just didn't live up to my expectations.
We went later in the day so the cafe was mostly quiet though I can imagine this place is popular for breakfast and lunch though it wasn't a complete ghost town while we were there. The service was impeccable too. The cashier was very kind and patient with us. She carried every item to our table which she really didn't need to do and she enjoyed our excitement which I can't imagine doing after a long day at work. Also The coffee came out in very confusing mug-cups but I was pleasantly surprised with how good it was. Absolutely on the better than average scale for coffee drinks.
I liked the vibe in this shop more than I liked the cupcake and I'd be willing to come back and try both something savory AND maybe a different type of cake. Probably a less gimmicky one. There aren't a ton of places in Tallinn making cupcakes so I'm glad that they went out on a limb but also they were just okay, I'd go to Tassikoogid if you have a cupcake shaped hole in your heart. But if you need a coffee and a bagel you could do a lot worse than So Brooklyn.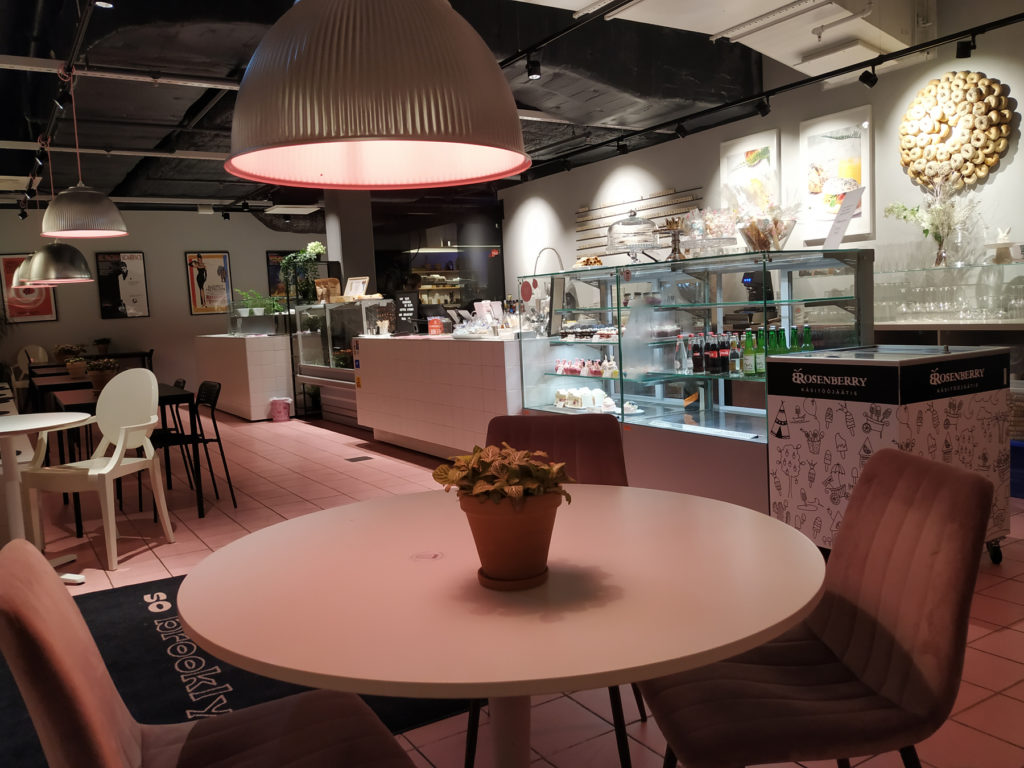 Ratings:
Coffee:




out of 5
Cake:


out of 5
This weeks pictures are mine 😀