Welcome back to my project to slowly review all the coffee and cakes in Tallinn with my friend Kid, this week it's a cafe named after a delicious spice.
I had really high hopes for this place because it's actually named after my favorite spice Cardamon so how was it? Let's find out: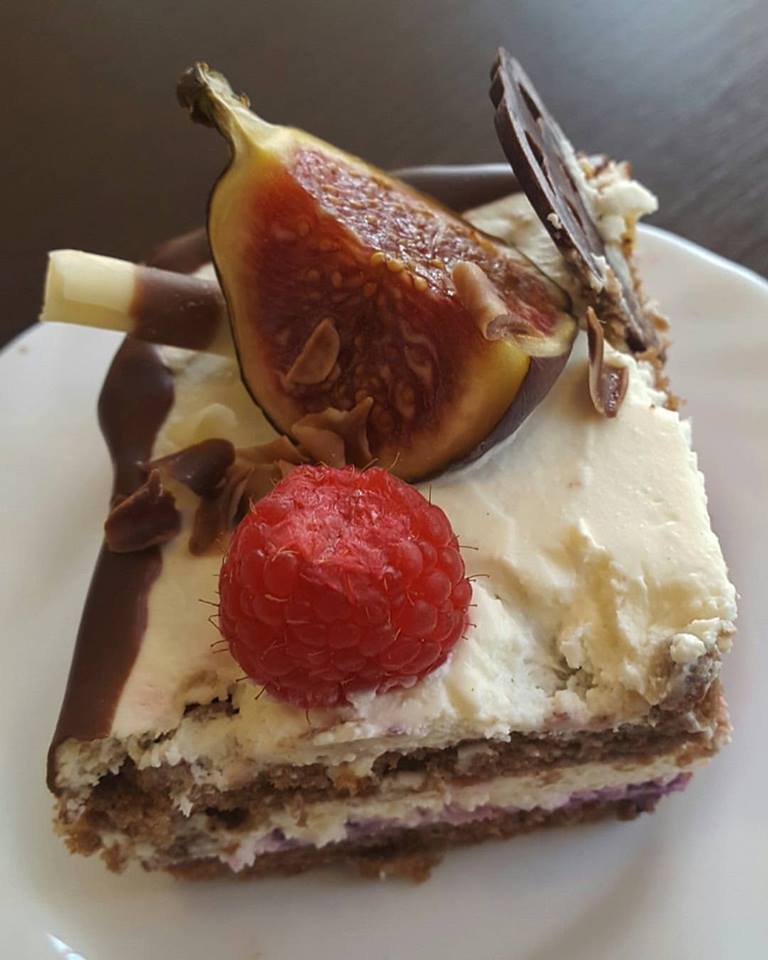 Address: Turu plats 2, 11611 Tallinn
Date of visit: October 23, 2017
Drinks: Cappuccino (Kid) and Chai Latte (Mab)
Cakes: I forgot – whoops! (Kid) and The Special Torte (Mab)
Review: This cafe is really easy to locate as it's right next to the Nõmme market. You can easily reach it by any number of buses (10, 23, 27, 33, 36, 45). You'll have to forgive me because I absolutely forgot what cake Kid got and what was even in the special cake I ate as it was labeled with a cute name but no description. To be fair, it looked so good that I didn't mind taking a gamble on it.
I wanted to love this place but a lot of things prevented that. First, there appeared to be two doors to enter which made it a little confusing to enter the building. Once inside, the space is broken up poorly because the cafe is basically half in one building and half in another. The space in front of the counter is poorly laid out and its difficult to see what they offer because of that too as the case wraps around the side and there's only a few centimeters of space there.
They offer coffee, fresh juices, cakes, and 1-2 lunch offerings of the day. The cake selection was small but they all looked good. The prices were mid-level but everything else was below average. The drinks we got were smaller than average and sloppily made. The service was really slow and and there were a number of tables with dishes on them despite no one being in the cafe for most of the time we were there.
The cake was fine but really nothing to write home about, if anything, it was a little sweet for my taste but the coffee and my chai were actually kind of poor. This place is worth a skip because I feel like you'd be able to get better coffee and cake in the market itself making this place honestly, redundant at best.
Ratings:
Coffee:


out of 5


Cake:



out of 5