This is a new thing I'm trying out where I go out for cake and coffee with my friend Kid to some of the various coffee shops and cafes around Tallinn. It's half review and rating and half good excuse to spend more time with my friend. Win-win.
Since going out for coffee wasn't initially convinced as a review idea these first few reviews will be a little sparse but hopefully I can come up with a good system.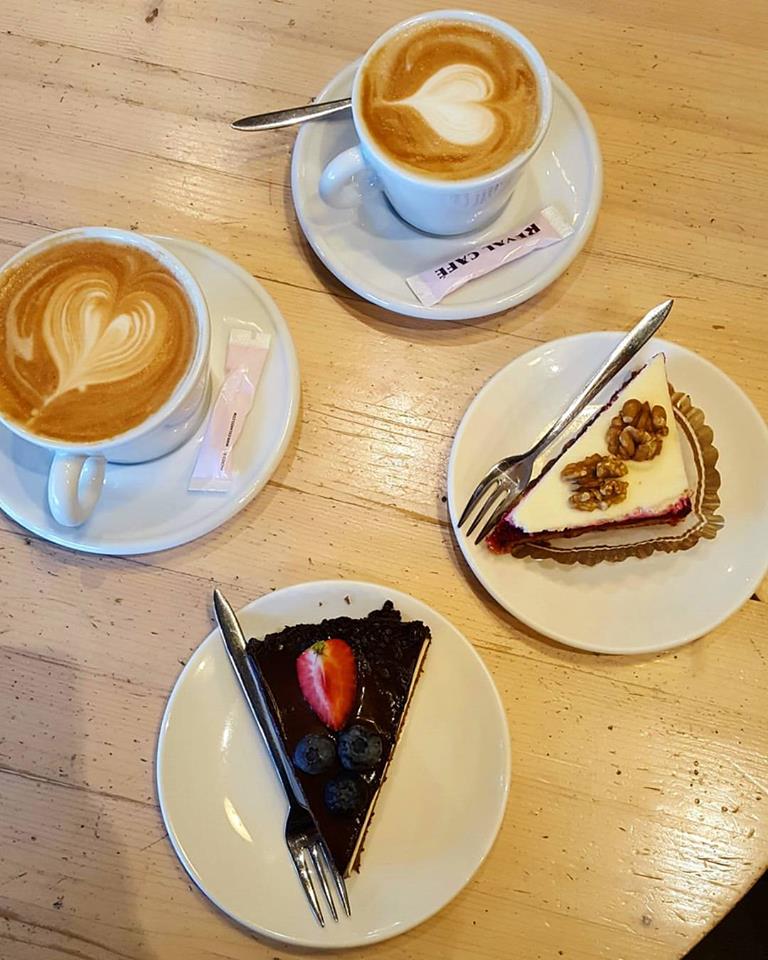 Address: Telliskivi 60a, 10412 Tallinn
Date of visit: September 14, 2017
Drinks: Cappuccino (Kid) and Latte (Mab)
Cakes: Beetroot and Walnut (Kid) and Cheesecake with Chocolate (Mab)
Review: Revel Café is a pretty standard chain coffee shop with over a dozen locations around Estonia. They have their own bakery, deli, and even a wine shop in other locations. The location in Telliskivi is inside one of the main buildings in the Creative City center, right off the main street so it's very convenient to reach by tram (1/2) or bus (52).
The space inside the cafe is really well thought out with a variety of soft chairs and distressed wooden tables that give it a rustic and cozy feel. This coupled with the high windows facing the main street make the space really relaxing. There is an outdoor porch that wraps around as well for good weather. Also this space is much larger than an average cafe with over a dozen good sized tables. The staff was extremely friendly and service was quick though we had to bus our own food and drinks.
This location offers a really wide selection of standard coffee products as well as gelato, cakes, quiches, salads, and even wine! The cake selection was exceptional as there were several cakes that were interesting and looked so good we had a difficult time picking our treats. The prices are on the higher side but the quality of the coffee and cakes, as well as the above average ambiance, justifies this for me.
Ratings:
Coffee: 




out of 5


Cake: 




out of 5