Welcome back to my project of slowly reviewing all the coffee and cakes in Tallinn with my friend Kid, this week: a bakery in Kalamaja!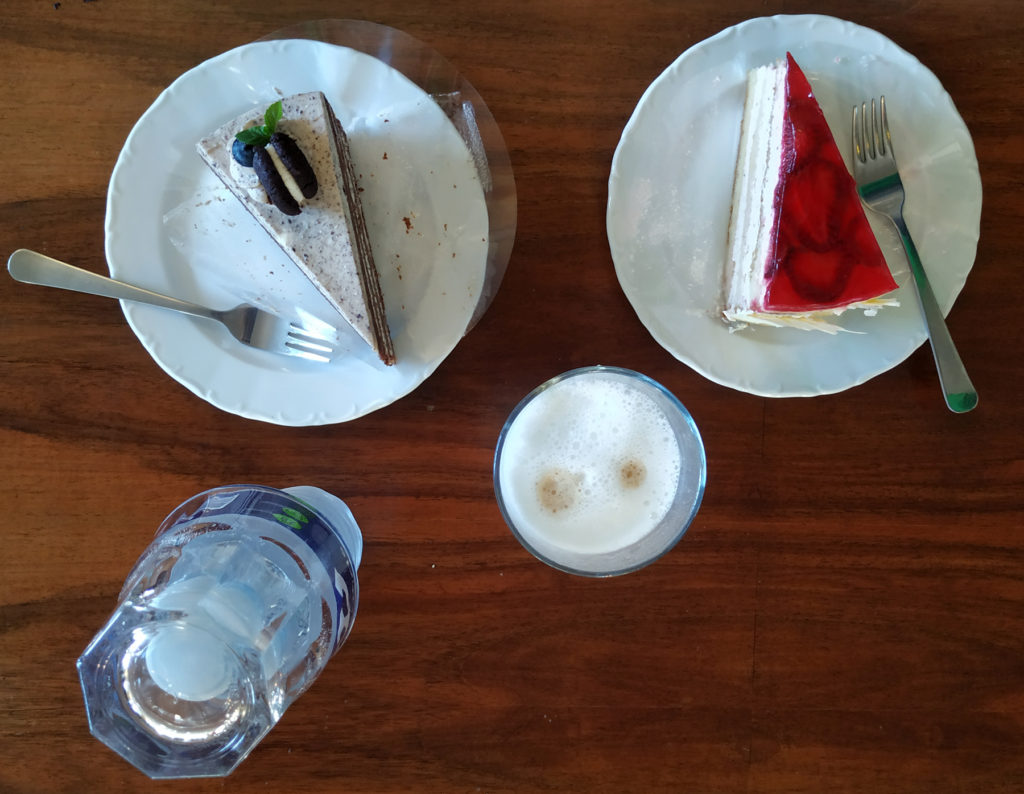 Address: Jahu 11, 10415 Tallinn
Date of visit: August 22, 2019
Drinks: Water (Kid), Latte (Mab)
Cakes: Oreo Tort (Kid) and Strawberry cheesecake (Mab)
Review: We haven't been to a place in Kalamaja in a little bit but it's such a lovely neighborhood with a lot of little treasures in it so I think it's worth a trip every now and then.
It's not exactly the easiest or most convenient place to get to but taking the 3 bus to the Kalamaja stop and walking a few minutes or the 1/2 tram to Põhja puiestee and walking a little bit will both get you there in under 10 minutes of walking. If you're already in Old Town, walking a few extra minutes is probably even preferable to waiting for the tram so while it's a little bit off the normal path it not far enough that it is too egregious as to be annoying.
The inside of the cafe is a series of round tables, many with vases of flowers, and a few pieces of home style furniture. There was also a large couch that was flanked by several short ottoman like seats (this is naturally where we sat). The shop is fairly small but there were two large cases of cakes and goodies, a case next to the door filled with ice creams, and even a large refrigerator on the left side of the cafe full of drinks and alcohol. Behind the counter are floor to ceiling shelves with more drinks, per-packaged items, and dry goods.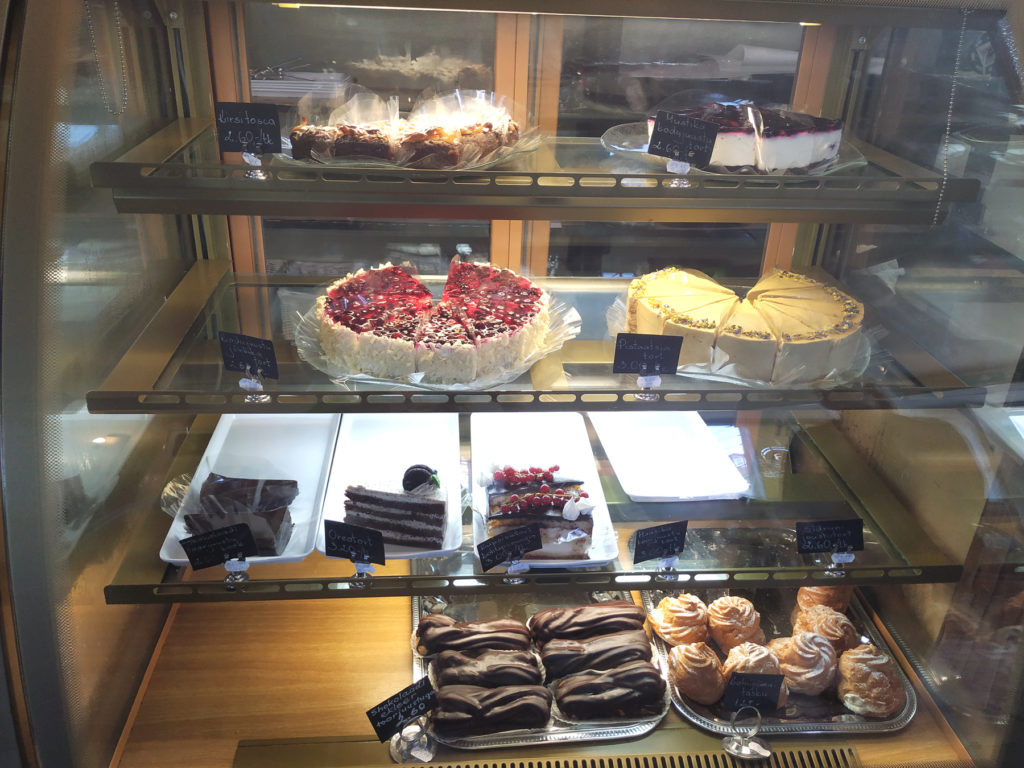 They do have a few savory items but mostly in the form of bread as this is first, and foremost, a bakery. As such they have an impressive amount of items that all look to be made in house. This wasn't a large cafe but probably had the most people behind the counter of any place we've been so far. Looking into the kitchen from the counter I could see four people baking while we were there.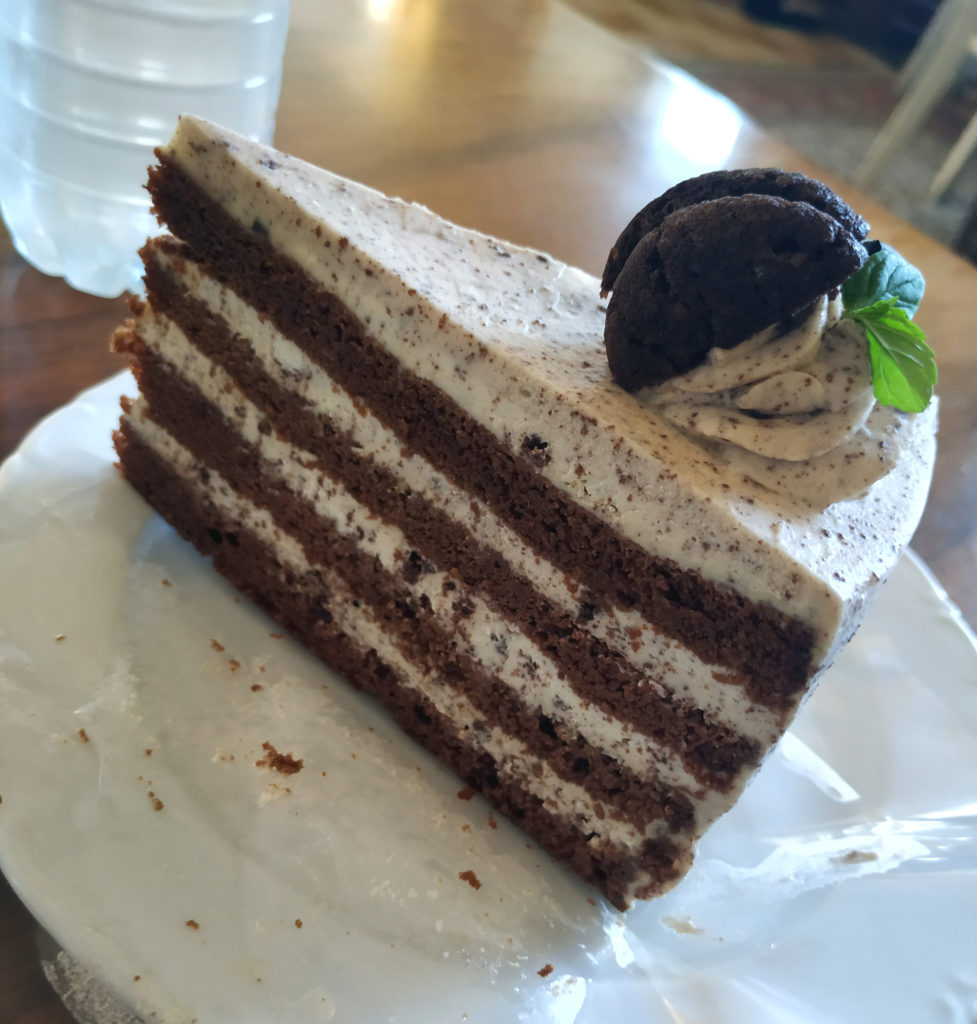 Kid got the Oreo Tort. Considering that the crowning jewel of this cake was a homemade soft chocolate cookie I actually suspect this was more "oreo inspired" than actually having oreos in it. That said, it's probably for the best as the cake was perfectly balanced with layers of sugar-thickened cream and spongy chocolate cake. The cake has such a perfect cookie and cream look as well that it's such a shame to have to ruin it by eating it. The perfect proportions are really what sets this apart from most cakes and the fact that it isn't as overwhelming sweet as it looks – unlike an Oreo.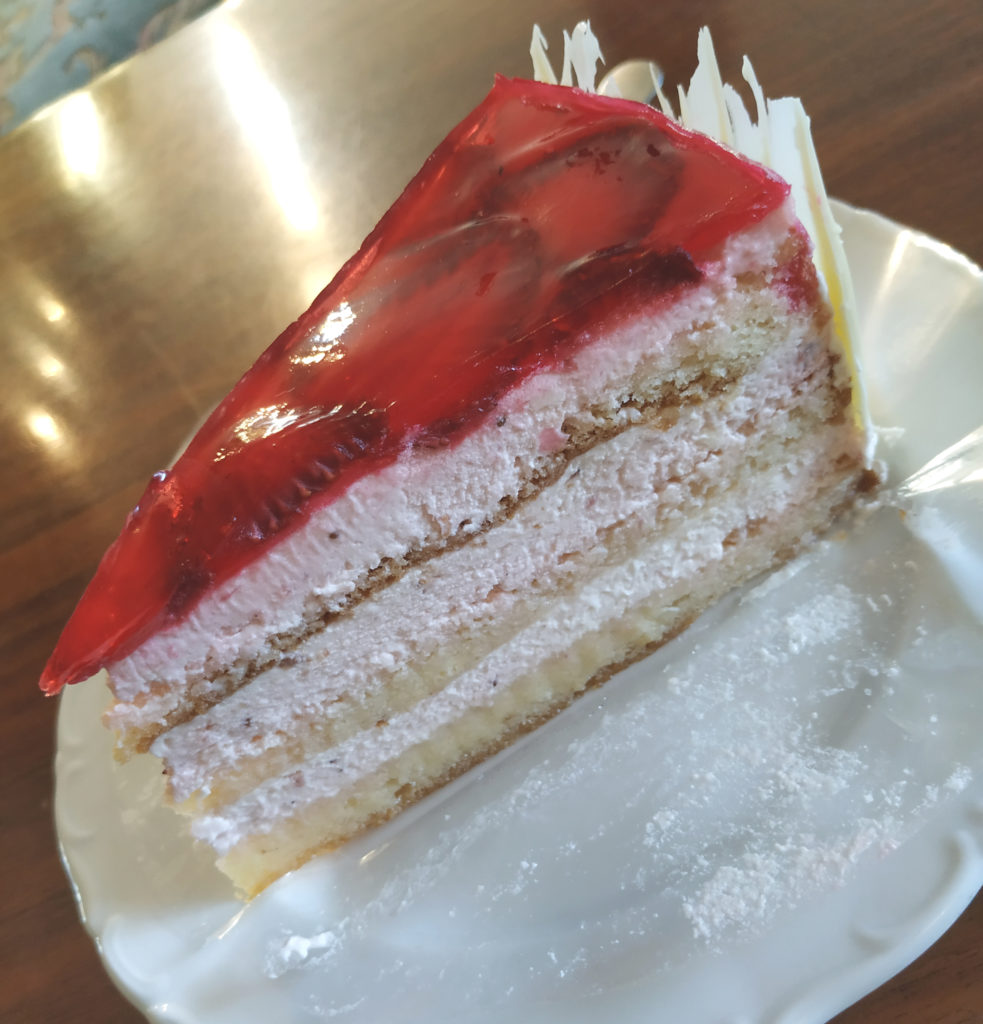 I got the Strawberry Cheesecake. I loved this cheesecake for any number of reasons but the first and foremost is that I think the layers are beautiful. I'm just a fan of cakes with many layers, it breaks up the textures and tastes in a cake and it makes them look extra fancy. I'm not usually a fan of a gel layer but this one was mercifully thin making it not too gooey in the entire experience and the fact that there were slices of strawberries in it helped with both texture and look. This was actually a pretty sweet cake, all the layers of sponge had been soaked in a strawberry syrup which led to the cake being pretty moist (just on the safe side of too wet for my test). The best part of this cake is that it was the most overwhelmingly strawberry flavored cake I have ever eaten in my life. It really tasted like strawberries. Every layer and element in this cake was strawberry-forward from the strawberry cream layers to the sponge cake with strawberry syrup to the strawberry flavored gelatin with strawberries in it. That may make it sound too sweet or overwhelming but actually it was strangely refreshing. It did become too sweet over time but for 3/4 of the cake I was just pleased as heck. I'd even split a piece in the future.
Service in this cafe is very very brisk. You get up to the counter and an adorable older woman asks for your order while she is grabbing someone else's. There were plenty of people coming in and out of the cafe and the seats turned over a few times while we were in there so be prepared to both know exactly what you want and probably not linger too much. This makes sense as its a full service bakery on top of being a cafe but it can feel pushy if you're not expecting it. I found it to be refreshing compared to the normal 5-10 minute wait for a slice of cake and a coffee you often find around town.
There is one thing to be said about this place and that is that they have a coffee machine for all their coffees and the drinks it makes…are strong. I actually almost got a caffeine headache just from drinking half of my latte that's how strong the drink was. I know some people really love strong coffee but for me, it's a little too harsh. It doesn't really have a unique flavor or anything, it's just STRONG.
I enjoyed this bakery / cafe and I'd easily come back here to pick up a cake for a birthday or other occasion but the actual cafe itself is a little too busy and stuffy and hurried for my test as a place to sit and enjoy a coffee (plus, I didn't really enjoy the coffee so much as it punched me in the face and stole my money). If you need a baked good for any occasion though the ones here are fantastic and there's a wonderful selection of items at good prices so it's worth stopping by to see the selection and making getting something to go.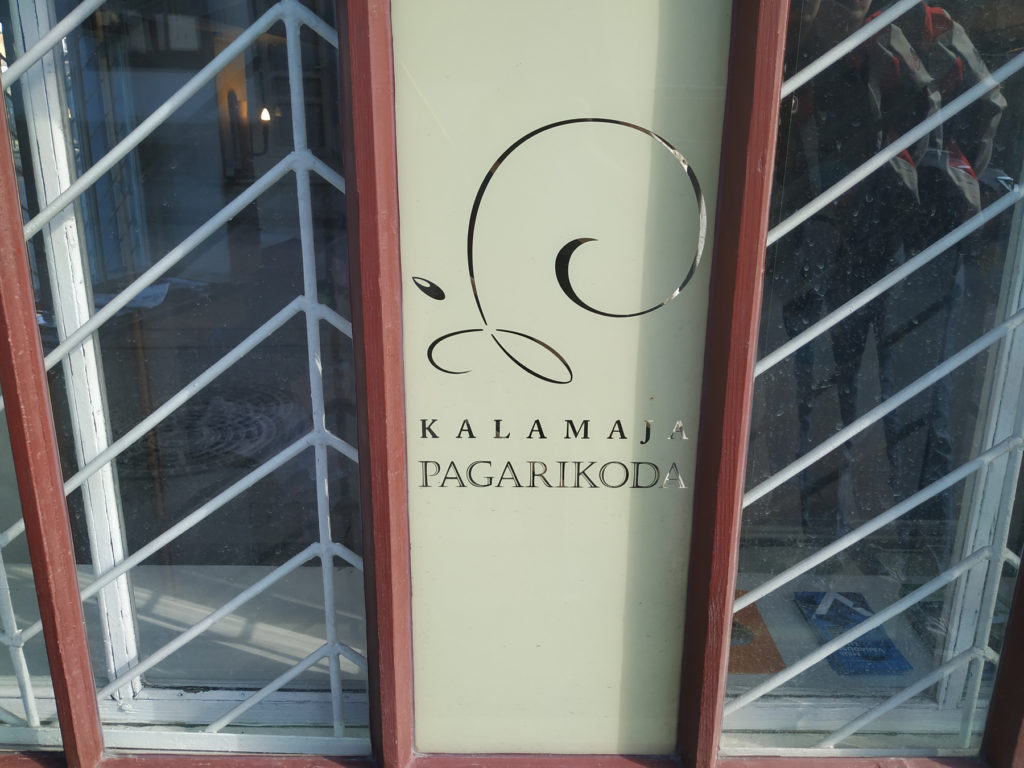 Ratings:
Coffee:


out of 5
Cake:




out of 5
This weeks pictures are mine 😀