Welcome back to my project of slowly reviewing all the coffee and cakes in Tallinn with my friend Kid, this week: coffee in another bookstore 🙂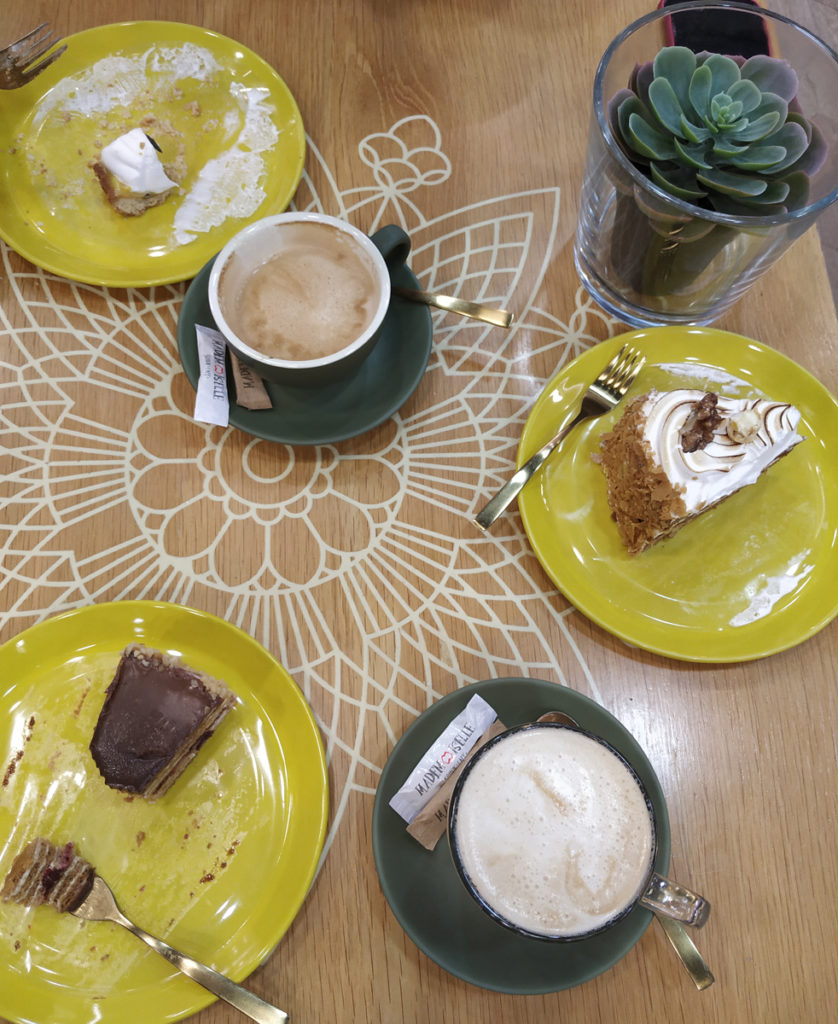 Address: Endla 45, 10615 Tallinn
Date of visit: August 8, 2019
Drinks: Cappucino (Kid), Caramel Latte (Mab)
Cakes: Carrot Cake and Lemoncello (Kid) and Honey Cake (Mab)
Review: This is a pretty easy to locate cafe, it's inside the Apollo book store in Kristiine Center. This used to actually be a different cafe or maybe it is the same cafe but with a different name (the branding seems to have stayed the same) but it's new to me and that's all that matters. Getting to Kristiine Center is pretty easy, about a dozen buses go there including the 16, 17, and 21 which will get you from the main part of town to the shopping mall though if you take the bus to the Taksopark stop you'll have to cross the large street in order which has a lot of ill-timed lights. Not too bad in good weather but in the rain or snow it feels like someone is punishing you for wanting to go the mall.
Once inside the mall you'll find the Apollo bookstore on the left side and this cafe is both next to and part of the store, it's difficult to miss. The space has a lot of brightly colored tables and chairs but they weren't particularly comfortable. When we were there quite a lot of table were full and the line was very long but obviously this is quite random.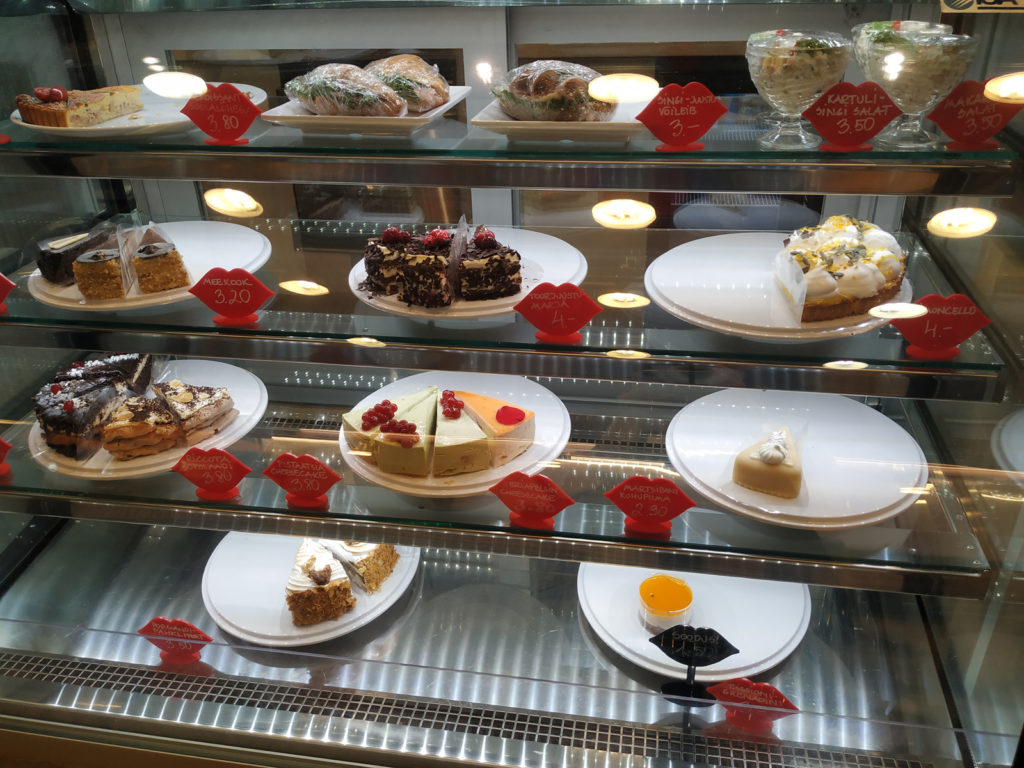 The cafe offers a really large variety of sweet and savory items including cinnamon rolls and palmier up to fancy multi layer cakes. They have the usual savory cafe fare, light sandwiches, salad, hand pies, and quiche. The prices are pretty average and they have a good selection of juice, coffee drinks, and alcoholic beverages.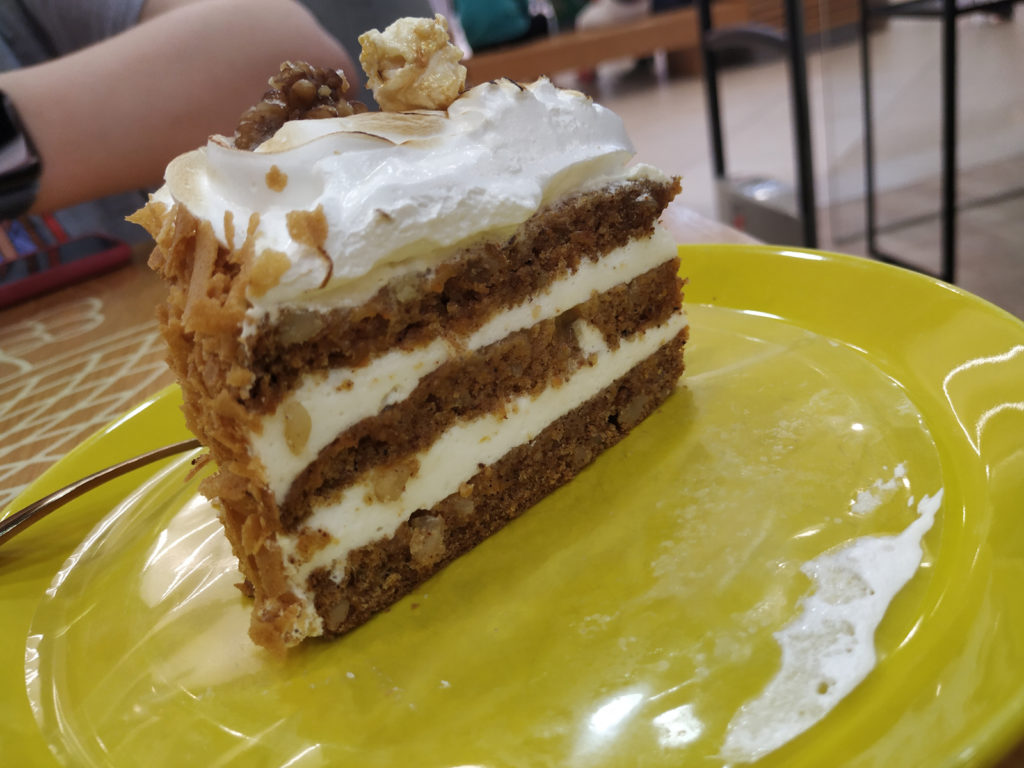 Kid got the Carrot Cake. This features really dense layers of carrot cake separated by a buttercream or cream cheese frosting and topped with (confusingly) meringue. This cake was both too bland and too sweet at the same time. The frosting layer but really thin but also had the texture of margarine which was really unappealing to me. This is one of the few cakes that I've taken a bite of and then failed to finish even the small piece offered to me. The meringue on top was about 95% sugar and without the crack of a proper toast ended up somewhere around the texture of microwaved marshmallows making it sickeningly sweet and sticky. The actual cake layer was too heavy and flavorless to really be appealing. Not great.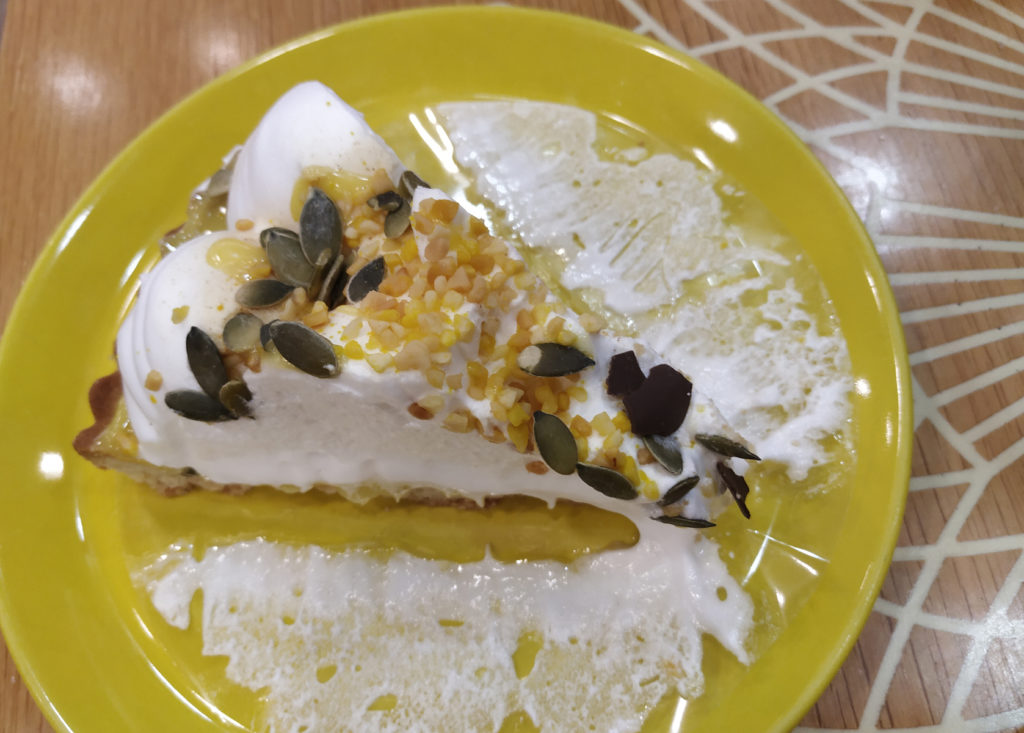 Kid also got the Lemoncello which was basically a lemon meringue cake. Like the carrot cake before it this was absolutely slathered in a layer of that "meringue" topping. Having only a thin layer of lemon curd and an even thinner crust left this cake absolutely unbalanced. While they weren't actually bad, the inclusion of pumpkin seeds on this cake is a little baffling. It certainly gives the cake an interesting visual appeal.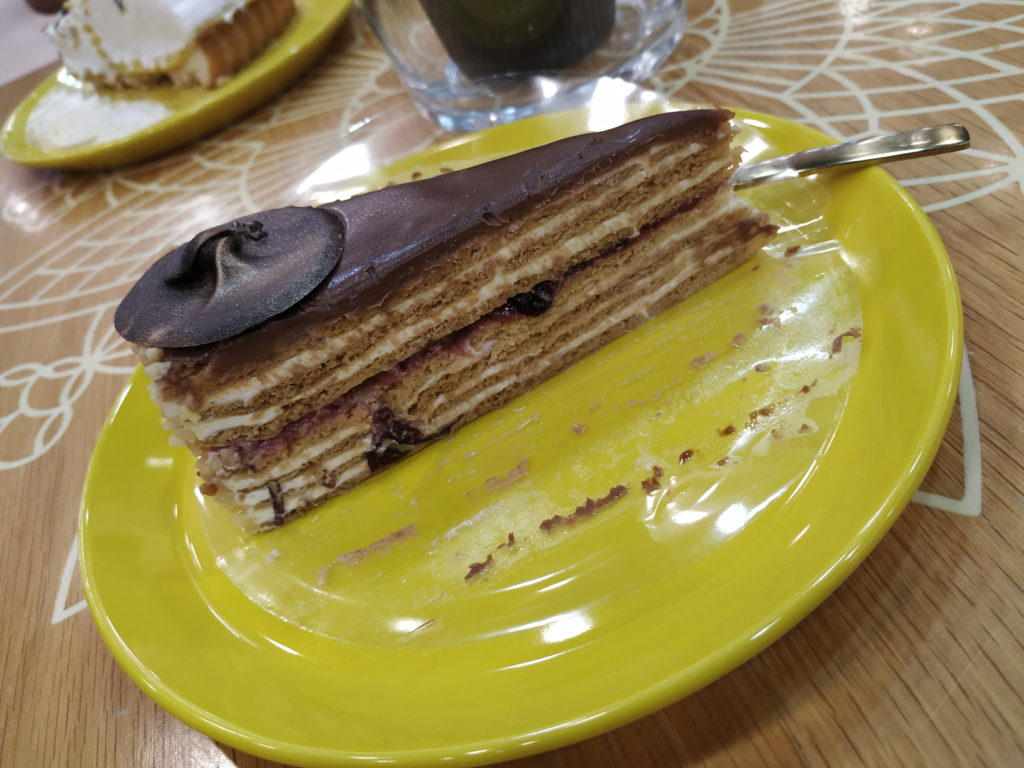 I have a knack for picking good items and I did alright with the Honey Cake. After the disastrously sweet cake I was really concerned that this would just be a bomb of sweetness but it was pleasantly balanced. It sits squarely in the "this is a good cake" tier of cakes with nothing particularly noteworthy or terrible. The taste of the cake was more leaning into the spices and smells of gingerbread that a purely honey filled sponge but I quite liked that. The chocolate disk on top of the cake was very difficult to eat as it was basically welded onto the cake and solid chocolate but it was just chocolate so there's nothing too wrong about it. Just a reminder that beautiful decoration doesn't always equal delicious.
The coffees we got were again, oddly sweet. I got a flavored latte which apparently was my fault for not knowing everything at this cafe would be drenched in sugar – the fact that the table had extra sugar and sugar packets also came with the coffees was pretty amusing to me. The coffee flavor itself was probably a little weak but it was difficult to tell with such a sweet drink.
Unfortunately, there just wasn't a lot to love about this place from uncomfortable chairs to middling coffees, a long wait, and unbalanced food, I'd say it'd be best to skip this place and go somewhere else. Considering so many places in the mall serve desserts, ice cream, and coffee, I'd be hard pressed to recommend this place.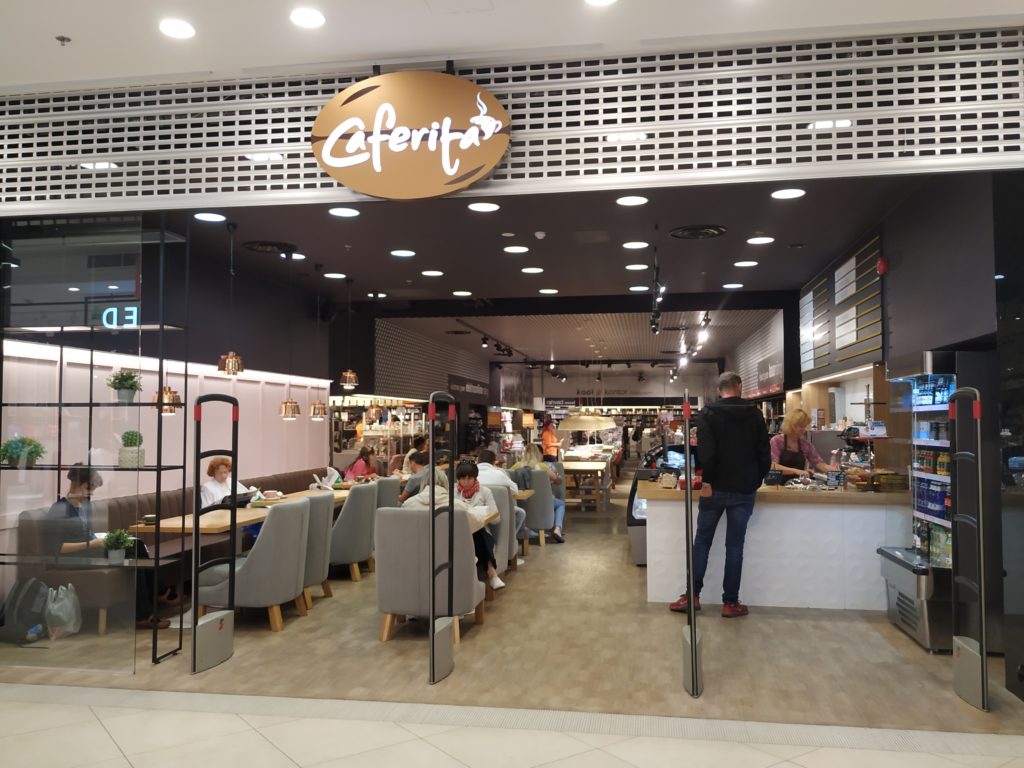 Ratings:
Coffee:



out of 5
Cake:


out of 5
This weeks pictures are mine 😀