I think about music and how music has changed me over the years and I thought it'd be fun to look back and pick a single album from each year of my life and look at how it influenced or helped me or even was just, a slice of life. These are not a best album or best song of the year, just the album I listened to the most or an album that had a deep impact on me.
*NB: The year is my age and an album I listened to during that year NOT necessarily the year that album was released.
Like many people music has been a huge part of my life. I feel like I was pretty fortunate to be born when I was because I don't really remember a time before one of the greatest human inventions: a portable music player. Even before getting my first Walkman at age 5, (then my first CD player at age 8, and my first MP3 player at 14) I was a big fan of music. My father was a DJ and worked in a radio station at one point and he always had music on in the house, in the car, and everywhere in between. My relationship with him now is non-existent but thankfully my love of music continues to this day.
When I was thinking about how I wanted to do this, I am reminded that I rarely listen through an entire album straight. Even as a child I used to skip around on albums and tapes, this is made only increasing easier by digital media where you don't have to ruin the grooves in your albums or the tape of your cassette skipping to your favorite song to play it over and over. So here I look at albums instead of individual songs or artists. Also despite being born in 1986 I'm starting in '87 as age 1 and counting up to my current age for ease.
1987 (Age 1)
Nat King Cole – This is Nat King Cole
Released in 1957, This is Nat "King" Cole is a compilation album as many of the early albums I listened to were. While I don't remember anything from being 1 year old I know this album was important to me. It's been told to me in stories mostly but I also grew up listening to this album and Cole's baritone and melodic vocal harmonies have colored my enjoyment of other artists. Hailing in the era of big band (one of many genre that I love), this album contains several songs that I have some sort of internal memory of but especially "Someone You Love".
I would write more but honestly, what can be said about Cole that hasn't been extolled and written a hundred times before? He joins the company of voices that are in fact, simply "Unforgettable" (sorry, it's not even on this album but I had to pun by law!).
1988 (Age 2)
Three Dog Night – The Best of 3 Dog Night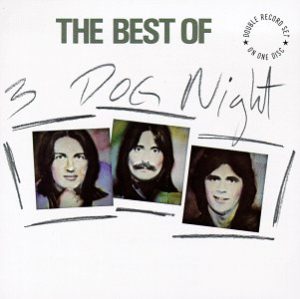 While I'm still not quite old enough to remember things at this age, 3 Dog Night was a huge part of the music I enjoyed throughout my childhood. I sometimes still listen to "The Show Must Go On" and "Shambala" as part of my normal routine. The reason I picked the greatest hits album as the highlight one is because my dad actually had a bootleg Dutch tape of greatest hits, a mix of live and recorded versions and I can't link that one but this one is actually super personal to me though they contain a similar list of songs, I've actually never heard the same live version of "Eli's Coming" [obviously not the exact one but live] from the tape I had as a child.
Three Dog Night, who made smash hit after smash hit for several years in the 70's, are probably well known to most people over 30 and known by people under 30 as music that's been used extensively in commercials. Their hits hold up pretty well over time if you don't despise pop music on principal. Their music was written by the great songwriters of the time (Paul Williams, Randy Newman, and Leo Sayer to name drop a few) and then arranged in any style they saw fit and sung by the band. The songs are incredibly dense musically and fun vocally. The range of rotating vocalists helps make some of the songs real stand outs especially when contrasted with a lack of musical diversity in of vocals, arrangements, and the proliferation of auto tune for even good singers in pop music today.
1989 (Age 3)
Madonna – Like a Virgin
My mother, not much of a music fan, used to play this album quite a bit when I was growing up and I can remember cleaning the house with her and especially making the beds while singing songs together from this album. Released in '84 this album has several hits besides the titular "Like A Virgin" that still hold up today and have become so ingrained in my life as to become karaoke staples for me like "Material Girl" and "Dress You Up". This album is still good for a play through every now and then.
Madonna is sort of a mixed bag but back in these innocent days you can see the fun, flirty, sometimes sexual style that would make her famous and constantly in demand. Madonna was already starting to play around with re-inventing herself and changing her image in "Like A Virgin" (the title even implies a type of re-birth/re-virginizing) and it'd give way to Bedtime Stories and Erotica in just a few short years but I enjoy the youth and innocence of this album and it's coy playfulness is easier to swallow than Erotica's in your face attitude.
1990 (Age 4)
Ray Parker Jr – I Love You Like You Are
Known as "the Ghostbusters guy" to literally everyone but me, Ray Parker Jr.'s I Love You Like You Are was one of my favorite albums to listen to as a kid. We did have this actual album but also, my father was such a fan he had a bootleg album with many of these songs as well. I got in trouble for singing lyrics from "Love, Sex, and Money" [not on YouTube] in preschool once, that's how influential this album was on me. Ray Parker Jr. also rapped with MC Mello and Father MC but I honestly think he was much better doing his own rap in one of my favorite songs of all time, "Yesterday".
It's hard to place this album in time for anyone else since people never know who Ray Parker Jr. is and he's actually much more well known for writing for other people and being in the background, save for his ghost busting moment. The lyrics on this album (aside from a handful of instances) aren't much to write home about and the music is heavily influenced by its place in time so I doubt anyone is going to go back and think this is the greatest album on Earth but, it still holds a place in my heart.
1991 (Age 5)
REM – Out of Time
REM burst out of nowhere for me. Upon seeing the "Losing My Religion" music video on MTV, I promptly lost it and begged my dad to buy me this album. I suspect the same happened to a few other people. As I child I literally played this tape raw so it was interesting to me that this is the REM album I listen to the least as an adult (the one I listen to the most is Automatic for the People, for those curious) but every now and then you can catch me listening to "Radio Song" with a nostalgic smile on my face. Remembering something as simple as seeing an album on TV and not knowing what you'll get when you hold it in your hands.

This album is like a foggy dream as I re-listen to it. It actually sounds much less polished than I originally remembered and meanders around never quite hitting the notes the way they sparkle in my mind. The album is split in two parts with its major singles straddling the sides. Stipe's voice is muddled in a lot of the songs, something he played with a lot before this album but less as time went on. I think that contributes to the hazy feeling in a positive way though but it's funny how impactful the memory of getting this album is when the album itself is just okay.
1992 (Age 6)
4 Non Blondes – Bigger, Better, Faster More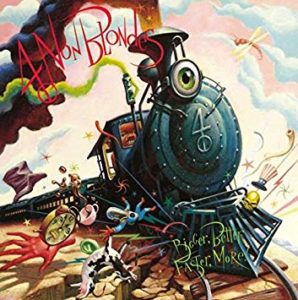 I can say without any hesitation that this album probably helped me and influenced more than anything on this part of the list, maybe the entire list. When I was choosing which albums I would select, I immediately put this one in 1992 without any hesitation. You probably know 4 Non Blondes from that He-Man mash up, if you don't you know that song, it's actually "What's Up" originally from this CD. A hit that was so popular it got an inappropriately toned dance remix.
There's a few things this album did for me. This was my first album that I bought for myself with my own money. I was given money for my birthday and I selected this album because I too enjoyed the hit single "What's Up". Despite never releasing another album under this name, Linda Perry has gone on to pen plenty of hit songs and write for song of the best artists. But this album has two songs that really helped me deal with my feelings in childhood, "Train" and "Drifting". I could wax poetic about these songs and their impact on my life but I'll try and keep it under 10k words here.
The album is highly drug-themed, contains direct name checks to morphine and heroin as well as plenty of pills, allusion to hallucinogens, and a nice layer of social issues and suicide on top of it. It blends blues, alt rock, and psychedelic rock in to a package that sometimes works all while playing up the strange and sometimes strangled vocals of Perry. The album holds up over time because it plays with ideas of classic and more 90s modern sounds with a twist and it's worth a listen if you've never heard it – even if you don't like What's Up.
1993 (Age 7)
BNL – Gordon
Coming off the high of college radio that REM left behind, I found Gordon in a discount bin in a local shop. A giant hit in Canada but making almost no splash in the US, I bought it because I was 7 and the band name was funny. I'm not above telling you that. Fortunately for me, this was and remains a fantastic buy of an album. The albums main hit "If I Had a $1,000,000" is more They Might Be Giants than I'd personally like but it's off-set by the quietly brilliant and touching songs on the album including one of my favorites, "Wrap Your Arms Around Me". The album ricochets with blinding speed from the absolute depths of despair song (like "The Flag" about a woman trapped in an abusive marriage) to jokey, upbeat song with only a wink to a deeper meaning underneath it's trumpet cues, pop culture references, and laugh track sound (like "King of Bedside Manner" which actually contains a slide whistle).
This album is one of their less cohesive ones but still one of the best. The songs still have an intense amount of punch. They blend a shocking amount of sincerity and sometimes gut wrenching lyrics inside of a sugar coated pop package. While BNL is just a shadow of itself these days, there was a time when they let lose, they sampled their producers singles for a garbled opener, and they dreamed of Brian Williams. It's worth it listening to if you missed this one or if you haven't thought about it in years.
1994 (Age 8)
Counting Crows – August and Everything After
I'm going to level with you. I may have stolen this album. Where or when I acquired this album is beyond my memory but I remember showing it off at camp in the summer of 1994. Spawning 4 major hits out of a paltry 11 tracks, it's hard to say something about this album that hasn't already been said. One of the most beloved and influential albums of the 90's, from one of the 90s most iconic and notable bands. This album was a revelation for me. Coming hot off the heels of reveling in BNL's smart and funny take on sadness, instead Counting Crows came at the problem head on. While there are several upbeat-ish songs the album is mostly a love note to depression, loss, boredom, and those squirmy sad feelings we can't place. For me real stand out for me has always been "Perfect Blue Buildings", a song whose melancholy is matched only by its fluidity.
While Counting Crows would go on to produce songs that I like much more than many song of the songs on this album, I would argue they never made another album as good as this. You can listen to these 11 songs straight through without the urge to skip any of them. I may like "High Life" from This Desert Life more than most of the songs on August and Everything After but I also skip 5 songs on This Desert Life…pretty much always. I think that says a lot about this album and how well crafted and thoughtful it is. Or maybe it's just me.
1995 (Age 9)
No Doubt – Tragic Kingdom
The first time I heard "Spiderwebs" I was in the backseat of my sister's friends car. We were driving down the highway doing about 80mph (in a 45mph zone). And it was GOOD. It was a revelation. It was the new wave. It was trumpets and punk and fun and rock and loud and all I wanted was more. I was very lucky that my sister was much older than me because she was able to pass me her music tastes (even if she didn't like me) through osmosis. Just two weeks later, I owned Tragic Kingdom and listened to the CD until it literally stopped playing. One of my first CDs, this (kind of wimpy on the look back) was probably one of my first brushes with the excitement of realizing that women could rock.

The album blew up shortly after my purchase and by the time "Don't Speak" hit the next year, kids in my class wanted to hang out with me and listen to it, a thing that had never happened to me before. I was so in to this album I listened to all of No Doubt's backlog and saw them live twice. The album takes some mild swipes at the roles that women are expected to play and turns expectations of its head with pretty good purpose. Notable on a re-listen is how forgettable some of the songs are but the ones that hit completely make a splash like "End It On This" is impossibly more salient as an adult who has lived through the harsh reality of failed relationships. The hits on this albums are likely to stick with you and that's why it got so big but like their future catalog, it starts to fall apart in the middle.
1996 (Age 10)
Fiona Apple – Tidal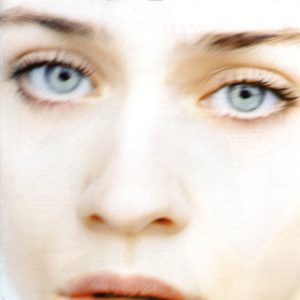 Rounding out the first decade is Fiona Apple. That feels kind of fitting. Fiona, last but never the least. This album had 70% of it's tracks go on to be singles and the quality of the tracks across the board is absolutely absurd. Fiona has gone on to even more fame, and even more amazing songs. This album came hot on the heels of Alanis' Jagged Little Pill but where Jagged Little Pill felt like the edges had been sanded off and the f-bomb was dropped just for shock value, Fiona's first major album, Tidal, has a rawness to it that feels so unrestrained that it might crush you where you stand. While you see some of the restraint start to creep in later albums, Tidal remains devastating honest but is only remembered for it's mostly hollow "Criminal" (which Fiona penned in 45 minutes).

Writing openly about devastation, trauma, depression, and sexuality Fiona Apple masters each of these with impressively lyrical turns of phrase that wrap around your mind and keep you up at night. Fiona's masterful crooner style voice suits the sullen tones in "Shadowboxer" but the true shining jewel of the album for me is the nearly operatic "Never Is a Promise" which contains all the grandeur of a performance on stage but also the quiet, intimacy of a private conversation, the song is a perfect vehicle for utilizing Fiona's range of emotions and vocals.
Next Time
We finish out the 90's and head in to teenager years, stay tuned!