I think about music and how music has changed me over the years and I thought it'd be fun to look back and pick a single album from each year of my life and look at how it influenced or helped me or even was just, a slice of life.And here we have the "final part" and I say it in quotations mark not just because I hope to live a few more decades but also because I'll being making an epilogue with some honorable mentions that just did not make it because I held myself to the single album thing (mostly *cough*). Just in case you missed it here's part one AND part two.
Overall I hope you've enjoyed reading some of my thoughts and seeing my terrible taste in music. I hope to be able to discover and appreciate new music throughout the rest of my life. If you haven't found a new album to love this year or maybe even last year I hope this helps you to go out there and use that explore button on Spotify or YouTube which makes finding new things to love even easier than ever.
2007 (Age 21)
American Analog Set – Know by Heart
I'd been listening to this album since freshman year of college but then in my senior year of college it was the thing that comforted me the most. I have a lot of special memories couched in its chillcore, soft, and gentle sounds. This is the type of music to listen to when you need to stop yourself and just slow down. The songs range from hopeful loving ballads and soft soothing doubts of semi-acoustic meanderings until the final song "We're Computerizing and We Just Don't Need You Anymore", which adds mechanical noise and a feeling under your skin of a change you don't want to make.
My two fondest memories from this album are sitting on the couch, huddled around my roommates laptop comparing two version of "The Postman". Two of us debating if the song should be a stripped down haunting song or a mechanized, new age piece. The other memory is a little less cheery, driving in rain so heavy I can't see and "The Kindness of Strangers" comes on and it's so painfully in opposition of how I feel that I swerve the car and I have to pull in to a parking lot to laugh and cry. The whole CD lives on my music player to this day and these song haunt in such a pleasant way that the darkness of the time associated with them in my life seems to slip further away on each listen.
2008 (Age 22)
CAKE – Fashion Nugget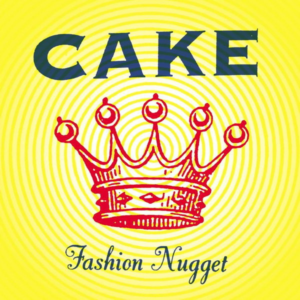 Halfway across the country I picked up this CAKE album for the first time in a decade and really listened to it. Containing all but one of my top 5 CAKE songs, this CD packs a punch. It's not masterfully or less masterfully put together than any of CAKE's other CDs but the songs just resonate with me personally and during a kind of confusing era of my life where everything was changing, it was good to look back on the stability that the familiar provided. I can recall many early days in Seattle driving down the highway yelling "Frank Sinatra", a thing only made more amusing with the realization that I do not care for Frank Sinatra.
This CD is basically all the things you've come to expect out of CAKE. A jangling sound in the background, singing that verges on speaking, John McCrea getting bored of his singing own song and switching to non-committal vocal sounds, trumpets, and more synth than you can shake a stick at. I think this album captures a youth and a fun vibrancy in songs like "Stickshifts and Safetybelts" while taking a few down notes in the amazingly sour "Open Book" but the star player for me in this album is actually "Perhaps, Perhaps, Perhaps" which plays coy with a tango beat mirroring the nature of a relationship that dances around the point.
2009 (Age 23)
La Roux – La Roux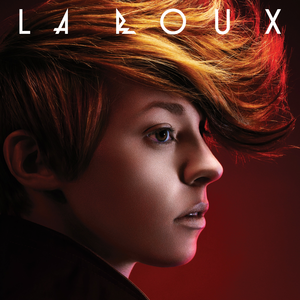 I've pretty much always had a soft spot for falsetto, angry women, and synth-pop so this was a bit of no brainer. I think the first song that I heard on this album was "Quicksand" and I was hook, line, and sinker from about three lines in. The album embraces and oozes an 80's vibe from the Vincent Price inspired monologue, Duran Duran like unapologetic pop beats, and pulse-like synth. With everything so over the top, it shockingly goes one step further to blend with the lyrics of a more updated and modern style of no nonsense woman.
The whole album is gold cover to cover but the stand out on the album is the obsessively good "Tigerlily" which has a beat that belies the sound of a stalking. Singing it almost certainly causes one to brandish their teeth at any potential audience. Even the "softer" songs feel strong enough to kill and sometimes, angry enough to be allude to late 80's punk rock inspired. There's plenty of dreamy and fluffy sounds as well in ballads like "As If By Magic" which despite sounding like a bedroom hit is a tale of overcoming your thoughts through personal strength and finding letting going not so hard in the end.
2010 (Age 24)
Fitz and the Tantrums – Pickin' Up the Pieces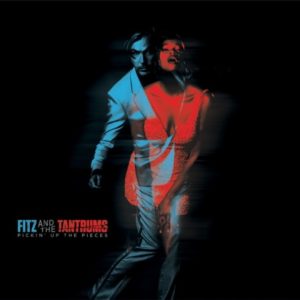 Not ready for radio yet, Fitz and the Tantrums quietly hit the scene in 2010 with this retro send up to classic soul. With no guitar but plenty of sax the songs from this album are not always the deepest musically or lyrically but they fill you with a desire to dance and escape some of your problems and not every album can do that so I think it's a very special gift. Charm oozes out of songs like "Don't Gotta Work It Out" an upbeat and empowering piece. A balance that few songs can hit without veering in to sticky sweetness or condescension.
The whole album has the twinge of slightly updated Motown made hit factory which is why it's a bit surprising that none of these songs ever seemed to sky rocket. That's also to say that while almost every single song on the album has a hook that will leave you humming for the rest of the day, it's also true that the lyrical content can leave you a little cool. Thankfully it's got enough actual meat in songs like "News 4 U" and "Tighter" to get you through the undeniably fun but unsubstantial tracks like "L.O.V".
2011 (Age 25)
Sia – We Are Born
I'm sure other people have much more to say about Sia than I do but like many other singer-songwriters before her, Sia definitely has a style that you either love or you really hate. We Are Born is probably much more pop than her previous offerings and that's where I was ready to meet her in middle of the road. The album listened through sounds like the struggle to realize that she has changed and how uplifting it can be to take agency over yourself and that's right where I was in my life at this time.
The album masterfully crafts its ballads in opposition to its upbeat jaunts. I wouldn't even say the downbeat songs are sad so much as they are soulful, or thoughtful. A song like "Cloud" has an underlying sad message but manages to bring across a hopeful feeling in the song. Songs like "Stop Trying" also send mixed messages, the tone angry and sarcastic but the refrain remaining cheerful with a positive overall message. Many of these song employ children's voices, clapping, and simple rhythm making the song feels equal parts mantra and nursery rhyme which adds to a youthful, vibrant feel in songs like "You've Changed". Just when you think you have the whole album pinned down you get to a reprise of "I'm in Here" a thoughtful, soulful, lilting piece made only more haunting by a vocal+piano only version. The whole album is a lesson in staying awake and being present for the surprises life has in store.
2012 (Age 26)
Marina and the Diamonds – Electra Heart
I struggled with which Marina and the Diamonds album I was going to pick and at the last second I decided to go with Electra Heart which I saw in the days leading up to its release thanks to gifs on Tumblr. The wild, fun, and often coy of electric pop music that Marina and the Diamonds is has now been a staple of my every day since hearing this album and her previous one. There's something really compelling to me about Marina. How she plays with stereotypes and even plays off her own anger or fears as power. Even when singing about how egotistical she is in "Primadonna" she recognizes that ego is a type of power valued by society and her gender affords her protection from needing to take responsibility for her mistakes but it also keeps her separated from her ideals.
The album winds back and forth weaving catchy tunes with questions about the nature of power and gender and wants. I think what is most compelling about this album is that it's all served up in the bubblegum pink, Barbie fashion, smile for the camera, wink and nod while asking hard questions and growing angrier at the lack of answers. This vibe pretty much peaks in "Valley of the Dolls". It might be cheating but the extra content on the album contains my three favorite songs from this album "Radioactive", "Lonely Hearts Club", and the absolutely beautiful "Buy the Stars". Since I don't want to write 2000 more words I'll leave it at that but the album as a whole is such a deep dive in to performative feminism and expression. Even Marina's image in each video is crafted with different wigs and makeup as she preforms different and increasingly fake roles as "Electra Heart".
2013 (Age 27)
MS MR – Secondhand Rapture
I knew upon hearing "Hurricane" that it was going to be one of my favorite songs for a while. The dreamy and dark sounds of MS MR are encompassing, interesting, and driving. I'm positive that this is not everyone's cup of tea but this sort of sound profile is absolutely inside of my wheelhouse, so much so that even songs like "Dark Doo Wop", which are much less musically interesting or lyrically complex, just sounds like lullabies and soothing noise to me.
The standout on this album is "Fantasy" which I've probably listened to so much that I've become grateful for digital era because if it were on a tape or album I would have scratched it to hell and back by now. I like to think of this album as powerful and strengthening but I think the best part is that the album contains an undercurrent that on a bad day can you twist to sympathize with like defeat instead. Secondhand Rapture blurs the line between dreaming and awake, joy and anger, and asks us if there's any real difference between giving up, giving in, or fighting.
2014 (Age 28)
Janelle Monáe – The Electric Lady
I'd been a fan of Janelle's since I heard "Tightrope" way back in 2010/2011. With Electric Lady though she brought her brand of wild, neo soul and funk up to an entirely new level. I'm going to pause for one second to tell you that I apparently love whatever (pretentious as hell) thing neo soul is and Monáe is possible the queen of it. She remixes, re-purposes, and re-loves everything that made soul music so appealing and beautiful in this album but she also makes it wholly her own. Like her previous album there are palpable amounts of joy and pain. While it's a little less cohesive than her previous albums the song that do hit are impossible to resist and that makes it the better of the two on average.
Of course "Q.U.E.E.N." is one of the centerpieces of the album, tying together her unique view of the future and her Cindy Mayweather persona to the album but for me, "We Were Rock and Roll" is the embodiment of the bridge between all the different flavors of music she contained in a single album. The song exists as a tie between the past and future of music. Janelle's voice is crystal clear and delivers everything in a stunning and unimaginably emotional way that even songs like "Dance Apocalyptic" feel sincere where a lesser artist could have made the song seem silly.
2015 (Age 29)
Little Boots – Working Girl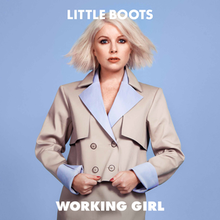 For me, a long time enjoyer of Little Boots, she has only been getting better over time. If you asked which album of hers I liked the best I really couldn't say because I listen to them out of order a lot more than in order but I do really love Working Girl and it really helped motivate me when I was working hard to find a new job. I think a lot of people don't like this album because compared to Hands especially, it very cutesy but actually that endears me a lot. Constantly tongue in cheek, aggressively mocking a shallow version of "have it all" feminism and wildly danceable, this pop outing is fun. Remember fun?
For me, I put on my big (working) girl boots and I play "Get Things Done" when I really need a kick in the pants of focus. (I also change the line "we know how to gets things done" to "we know how to get shit done" because, let's be honest that's what it should be). Softer and more pop based than her other albums, "Better in the Morning" is probably the heart of this album, perfectly showcasing delicate vocals and love of a good catchy synth toned down to feel like daylight breaking the song is a bouncy and sarcastic tune. Rounding out the album are songs like "Business Pleasure" which almost sounds like it could be on Nocturne with its dark, heavy synth, distorted sirens, and electric noises but the lyrics again keep it light and coy which is what makes this album so easy to listen to.
2016 (Age 30)
Robyn – Body Talk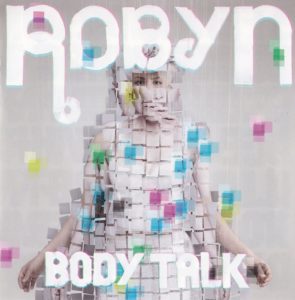 I listened to this album so much last year. So much. During the middle of our very big, extremely strange, and very transformative year I just needed to feel like I was in control and that I was powerful and Robyn's robust vocals and "fuck it" attitude really helped with that. Unconventional, delightful, danceable, and deeply affecting Body Talk is a fantastic combination of a few mini LPs into a transformer of sound, strength, and fury.
Probably the stand out in this album (at least commercially) was "Dancing On My Own" which is fine but my favorite is absolutely "Indestructible". It reminds me a bit of late 90's eurobeat songs as it plays around with chords and driving rhythm. Touching, keyed up "Hang With Me" is a huge highlight of this album also. I think it'd be a total tragety though if I didn't point out how badass "Fembot" makes me feel, which is why it was on my feel good playlist basically non-stop last year.
Bonus!: 2017 (Age 31)
Age 31 (2017) – Jüri Pootsmann – Täna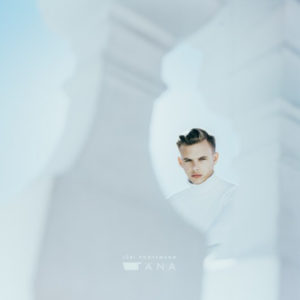 As a bonus, here's an album that I'm completely digging this year. Täna is the first album for Estonia's Eurovision 2016 representative Jüri Pootsmann [last place but only because his creepy dancing I think]. With a voice half-way between lounge and soul, with the right songs for him, it's easy to just kind of fall in. This album has its up and downs but much like a certain class of vocalists (including Darren Hayes and many others), I could probably enjoy just listening to Jüri sing the alphabet.
I think Jüri excels the most when playing with older sounding tracks that have only minimally be updated like "Ootan Und" which has a soft and funky vibe. Granted that title track "Täna" is also a real winner because there is something so compelling about how sad and wistful he can make the track while sounding utterly effortless (see also: "Tuleta"). The crown jewel of this album though is undoubtedly "Nii Või Naa", a perfect summer style ballad straddling a dreamy lounge sound with updated notes of chill electric edge. It makes me really hopeful for a follow up album and it doesn't hurt that it helps me with my Estonian too 🙂
Next Time
Special bonus honorable mentions and weird stuff that didn't really fit on the list!