I enjoyed doing that music series so much I figured I'd just do one last post about music. The runner's up edition!
If you missed any of my previous decades of albums series please check out parts one, two, and three before browsing this list.
I didn't list any specific rules, I had some internal ones about what types of albums I would pick. I decided that I wasn't going to list any all instrumental albums or foreign language albums (save my bonus). I had also decided not to double up on artists, as well as no movie soundtracks, and no anime or game music but I'm letting it all be okay in this list.
I'm not going to list years for this albums or get in depth, just some one-two punches of information and maybe a little nostalgia. For those curious: These is no specific order to this list and as usual, the best song is just my favorite song instead.
Tarkan – Karma

I took two semesters of Turkish because of Tarkan and while I loved and owned his previous two albums, this is the one I love the most. It was also followed by the especially good 2003 album, Dudu.
Best Song: "Sen Başkasın"
Yoko Kanno – Arjuna: Into Another World
This album is deeply tied to some absolutely strange and wonderful memories for me. So many of the tracks are deeply emotional and evocative and it's one of the best offerings from Yoko Kanno for me despite her list of hits.
Best Song: "Diving"
Donnie Darko Soundtrack
Saw the movie, bought the soundtrack. This album is jam packed with amazing picks from the 80's and 90's but also distressingly beautiful music that was lovingly composed just for the film.
Best Song: "Liquid Spear Waltz"
Jill Sobule – Pink Pearl
I didn't pick any Sobule albums on my main list because they're mostly a mixed bag though I do rather like all the songs from this one. Warning: You may catch feelings.
Best Song: "Rainy Day Parade"
OK Go – Oh No
Following up on their blindingly good debut album, sophomore offering Oh No is a tour de force of songs. My favorite song of theirs is on their first album but this second albums is more of a total package so we'll settle for my 2nd favorite song.
Best Song: "Maybe, This Time"
Our Lady Peace – Clumsy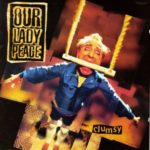 A little like its album title, this album is a bit rough around the edges but that also translates to really resonate vocals that get at the heart of rage, sadness, and fear.
Best Song: "Automatic Flowers"
Brand New – Deja Entendu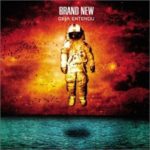 It's hard to figure out what knocked this off the list but damn, this is just an absolutely amazing album. If you want to cry on your floor for hours, this is a solid album to be there with you.
Best Song: "Me vs Maradonna vs Elvis"
Globe – Faces Places
Probably the first non-anime Japanese album I bought and still one of my favorite. Still has some of my favorite Japanese songs from the 90's.
Best Song: "Can't Stop Falling In Love"
Natalie Imbruglia – Left of the Middle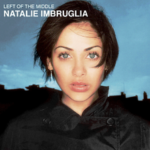 If I told you I listened to this non-stop for about 3 months after getting it, I probably wouldn't even be lying. It's not a good album by most measures and it's one I rarely return to but it was absolute there.
Best Song: "One More Addiction"
Scott Pilgrim vs. The World: Original Motion Picture Soundtrack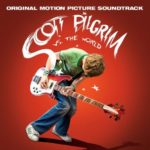 Listening to this soundtrack is like a refreshing kick in the pants. Special praise for its pitch-perfect picks (not seen again until Guardians of the Galaxy), its amazing covers, and its all around Beck-ness.
Best Song: "Threshold"
Lizzo – Coconut Oil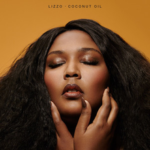 This album is technically an EP which is why it wasn't on my original list but it totally blew me away. I always worry when I really fall head over heels for a song that the artist won't deliver the full package but that's exactly what Lizzo does on Coconut Oil and then some.
Best Song: "Good As Hell"
Seki Tomokazu – Yuushin – Mind Player
This is probably the most obscure thing on the list. It is the second album from a man who is known almost exclusively for his voice acting in anime. I have this CD signed by Seki himself and this CD is even better than his previous offering, Naked Mind.
Best Song: Rush ! (unfortunately this song isn't available anywhere I can link)
Sister Scissors – Ta-Dah
This was another one that narrowly missed the list but I love me some Sister Scissors. This was easily their best CD and it's also their most danceable.
Best Song: "Paul McCartney"
Matchbox 20 – Mad Season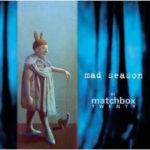 Really if I could mush all three of Matchbox 20's first three albums together that would be my favorite but Mad Season is the most solid of the three. That hesitancy is what kept it off the list.
Best Song: "Stop"
Pierrot – Private Enemy
I never really got in to Visual Kei but I love the crap out of Pierrot. Their songs are frantic and wild and often scathingly critiquing of society and the status quo which makes them a bit hit for me.
Best Song: "Waltz"
The Heavy- The House That Dirt Built
This is a solid start to finish album that just happened to get edged out from the main list. I love this album though and listen to it and the other albums by The Heavy fairly often.
Best Song: "Sixteen"
Savage Garden – Savage Garden
Oof, I listened to this tape so much as a kid. I used to write stories about all the songs that's how often I listed to it.
Best Song: "A Thousand Words"
Darren Hayes – The Tension and the Spark
Figured it'd be funny putting these back to back. I don't think this counts as the same artist despite that Darren Hayes is half of Savage Garden. I love his solo albums and his voice but this was his album was basically his dark period so it was easy to pick as favorite.
Best Song: "Void"
Lisa Loeb – Firecracker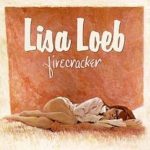 Another album I used to listen to endlessly as a kid that only got better as I grew up. These songs are interesting, poetic, and deeply sad about the state of most relationships and they helped me avoid a lot of things – sometimes by accident.
Best Song: "This"
Sertab Erener – Sade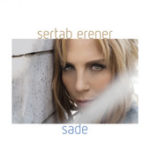 I love Sertab's voice and her style is fierce, fun, and loud. In a time where Turkish pop is starting to mirror American pop (auto tune, rap, similar beats), Sertab's music always stays in her own wheelhouse which makes it really refreshing.
Best Song: "Oyna"
Nine Days – The Maddening Crowd
Pretty sure no one but me actually listened to this whole album because they're "that one band that did that song" but this was actually kind of a brilliant and emotive album.
Best Song: "Revolve"
Maki Goto – Sweet Black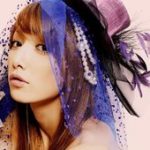 After a stint in Morning Musume and then as a single artist I still didn't love Maki Goto. Turned out all she needed to do was switch labels to help me actually appreciate her vocal talent. This mini album is extremely well made and so easy to listen to.
Best Song: "Fly Away"
VNV Nation – Futureperfect
I don't know if there are words to describe how VNV Nation's music makes me feel, let alone how it makes other people feel. The songs are equal parts distressing and uplifting and on Futureperfect especially, you won't want to skip any.
Best Song: "Carbon"
Jidenna – The Chief
I have had this on replay lately. I can't say it's moved from "I like this right now" to "I'll like this forever" but it's really getting there.
Best Song: "Long Live The Chief"
Edward Scissorhands: Original Motion Picture Soundtrack
Probably Danny Elfman's most impressive score until Sleepy Hollow and definitely the first cornerstone of my obsession with the use of music and sound in movies. Haunting and beautiful.
Best Song: "Castle On A Hill"
Weird Bonus: Silent Hill /
Akira Yamaoka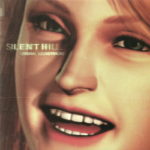 Akira Yamaoka once referred to himself as the "puppermaster of sound". His tracks contributed so much to Silent Hill that I cannot wholly see them as separate entities. Here are my favorite songs from Silent Hill 1-4:
Silent Hill 1: "Not Tomorrow"
Silent Hill 2: "The Day of Night"
Silent Hill 3: "Clockwork Little Happiness"
Silent Hill 4: "Nightmareish Waltz"
And that's it! There's probably more but I can no longer think of any and this is quite a long list so we'll just leave it here! Hope you enjoyed it. I think for my next post I'm going to do a list of YouTubers I've been enjoying because it's so hard to find quality content!